23/09/21
Mark Bryants – Mechano Rig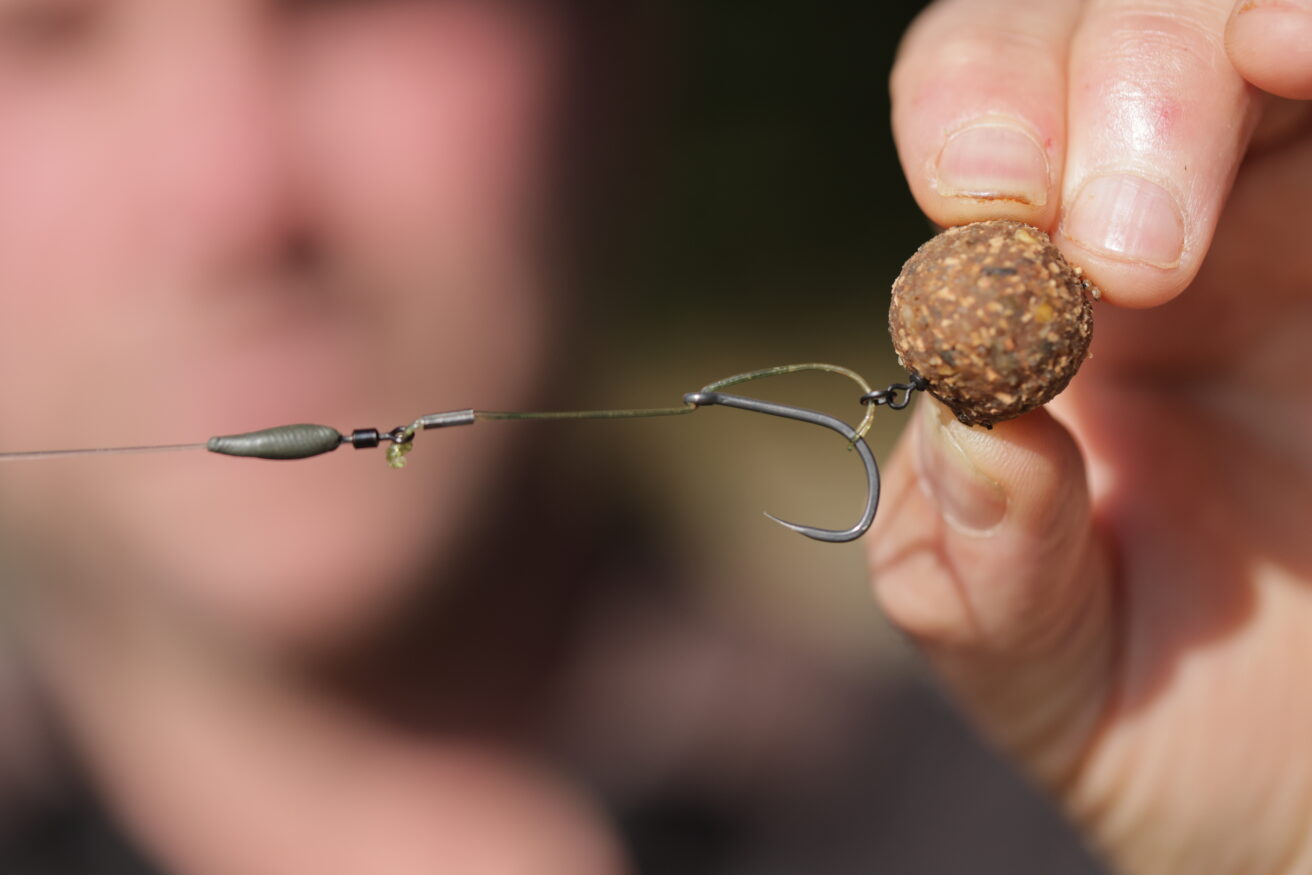 With regards to rig mechanics I feel that most of us are trying to achieve the same thing – a presentation that doesn't tangle and one that the carp find difficult to eject.
Unfortunately, there has been nothing revolutionary since the original hair rig, but that said, I feel that I have devised a rig that ticks all the boxes that I want it to. In my experience, it is the most effective hook to landed carp ratio.
The mechano rig, as it is known, was designed after viewing feeding carp at very close quarters in gin-clear water. I quickly realised that when boilie fishing the fish were not glued to the bottom as they feed. They were moving and tilting between baits unlike when feeding over hemp or particle were they are clamped to the bottom. When they are feeding over particles etc and very close to the bottom this allows them to be much more riggy as there eyes are within inches of the bottom. Although they cannot see directly in front of the mouth area they have fantastic peripheral vision that can spot rig components, especially in clear water. When feeding boilies it would seem you can get away with slightly more larger components because the fish are dipping instead of clamping. With this style of fishing I am not bothered what the rig looks like, I am more focused on how it performs. Having experienced many a carp get rid of supple hook links with ease I soon had a list of functions that my rig MUST tick…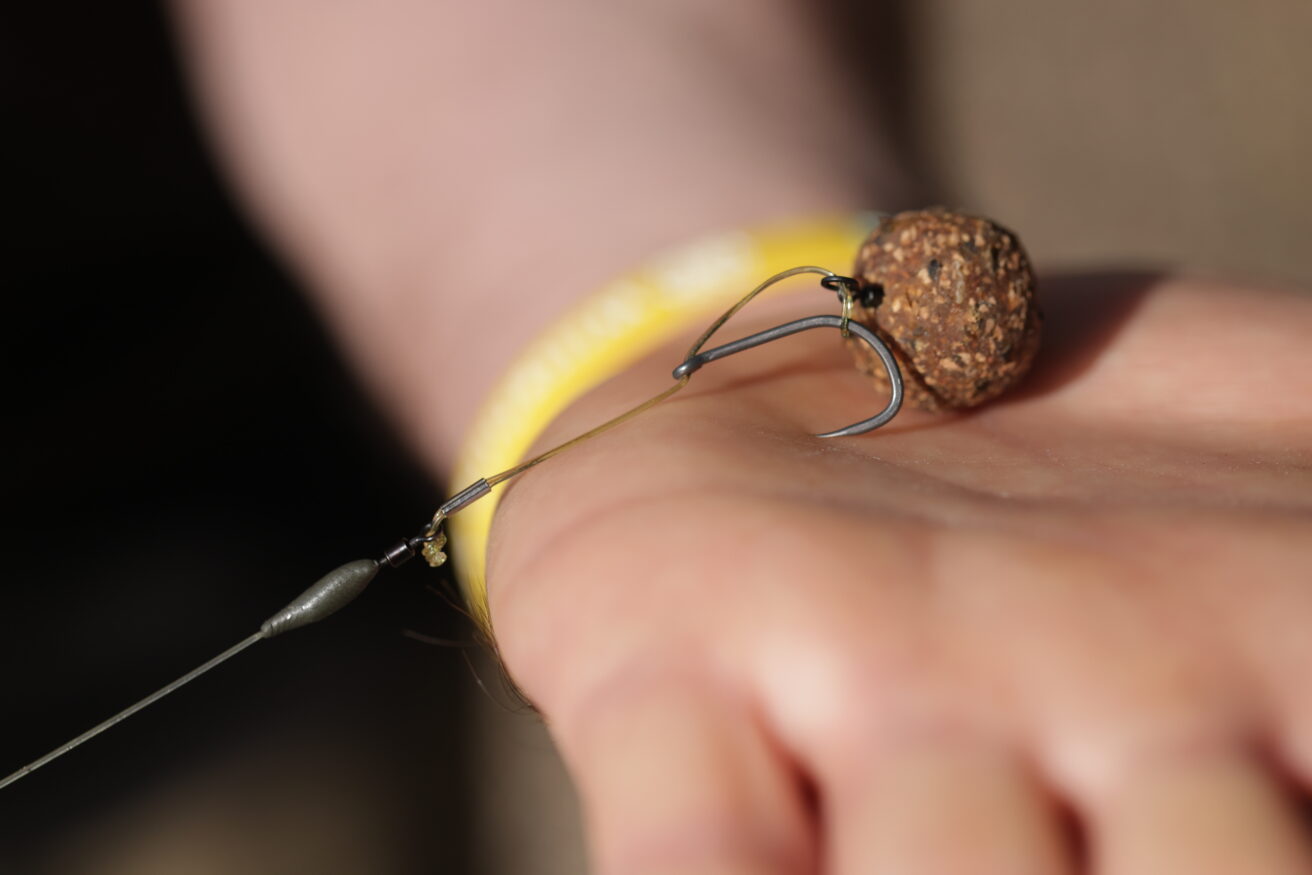 The rig must be able to reset itself should a carp or bird pick up and eject the presentation.
The gape must be wide.
Needs to be as short as possible.
My hook needs to be changed instantly should it blunt on gravel or after a fish.
Most importantly, it cannot tangle!
The mechano does it all and this is due to the inherent stiffness in the IQ rig material, complete with Choddy hook and Mouthtrap. It's best fished as an out and out boilie rig over a spread of free offerings. For hard bottoms, you can fish the fluorocarbon as stiff as you wish and adapt it to softer bottoms by tying a softer link – the options are endless.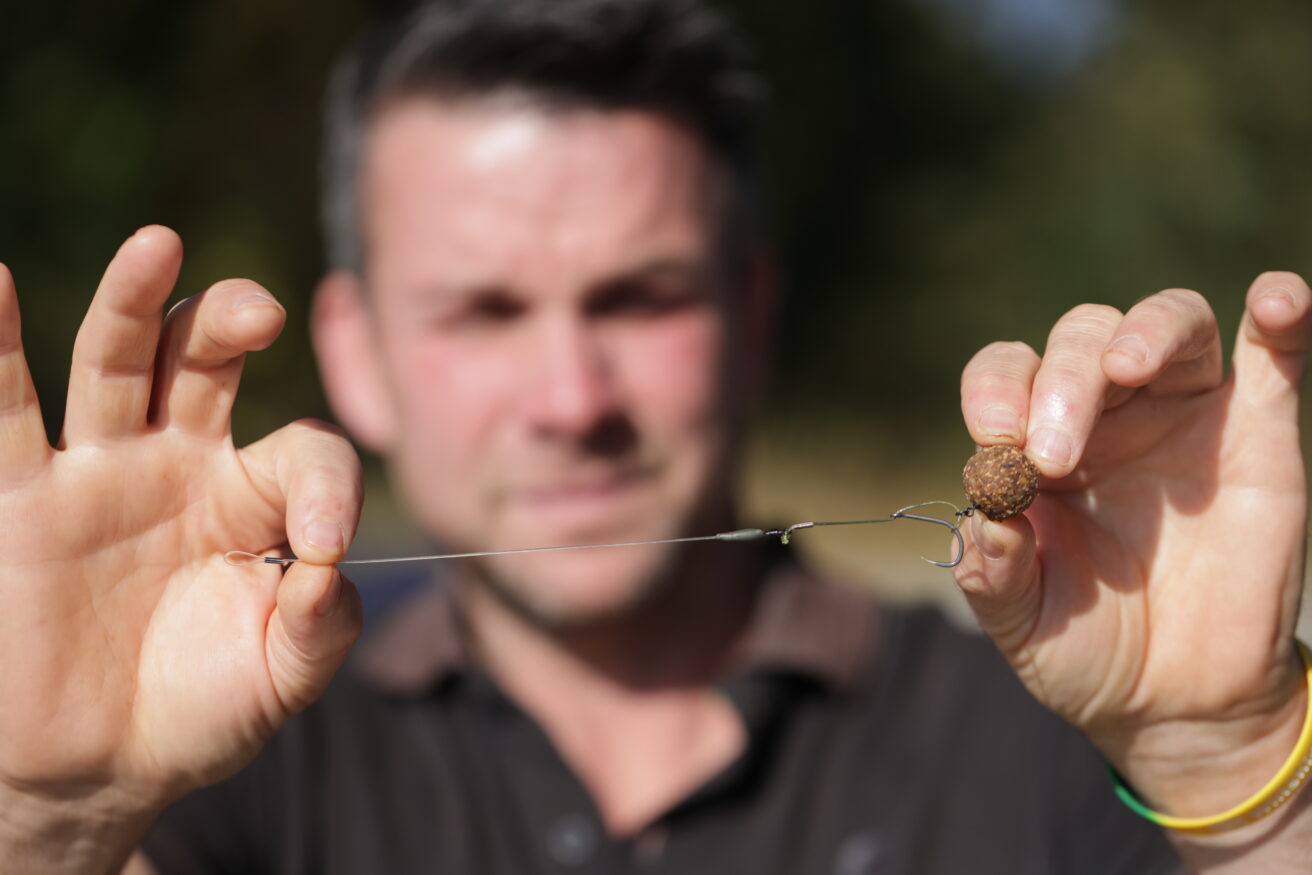 Each component of the rig is employed for a reason. The stiff, doubled-up section of Mouthtrap is easily shaped to make it harder for the carp to deal with and this is coupled with a Choddy hook which features an out-turned eye. This, in turn, encourages the rig to sit in prime position. I always have this section sitting straight with a 5mm 90degree return at the end. This hooks more fish.
You should always incorporate the mechano with a balanced, slow-sinking hook bait. This helps it to kick away from the lead on the cast and also prevents tangles. Another bonus is that there's no need for any kind of PVA.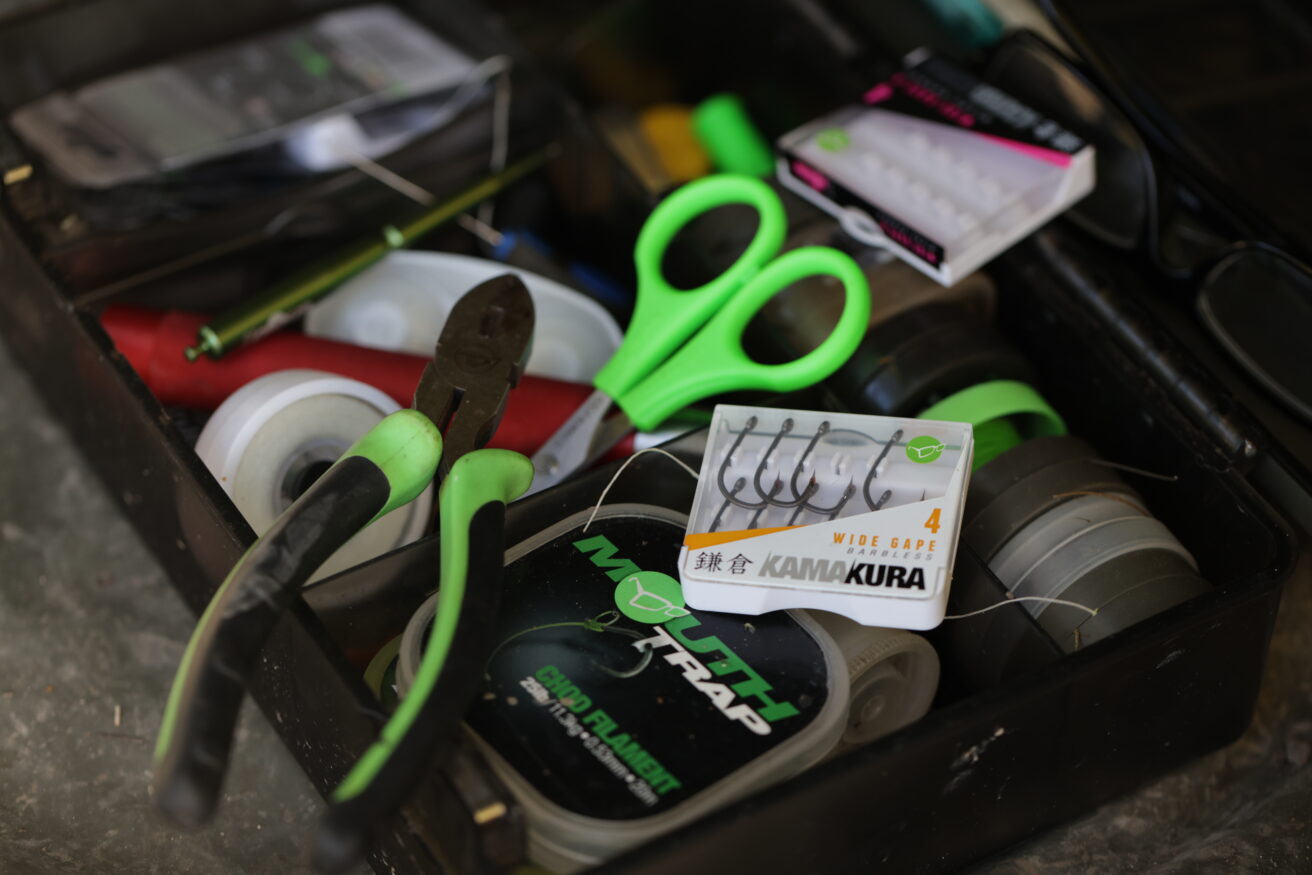 I roll a dollop of putty around the boom section to keep it pinned down to the lake bed and help pull the hook down ward. Do not add it to the Mouthtrap section as this will decrease the flexibility. It's like having a lead constantly pulling down!
One of the other great advantages of this presentation is the fact that the hook can be changed instantly, just like the popular multi rig, saving time and hassle. Not only that, it can also be transformed into a pop-up rig.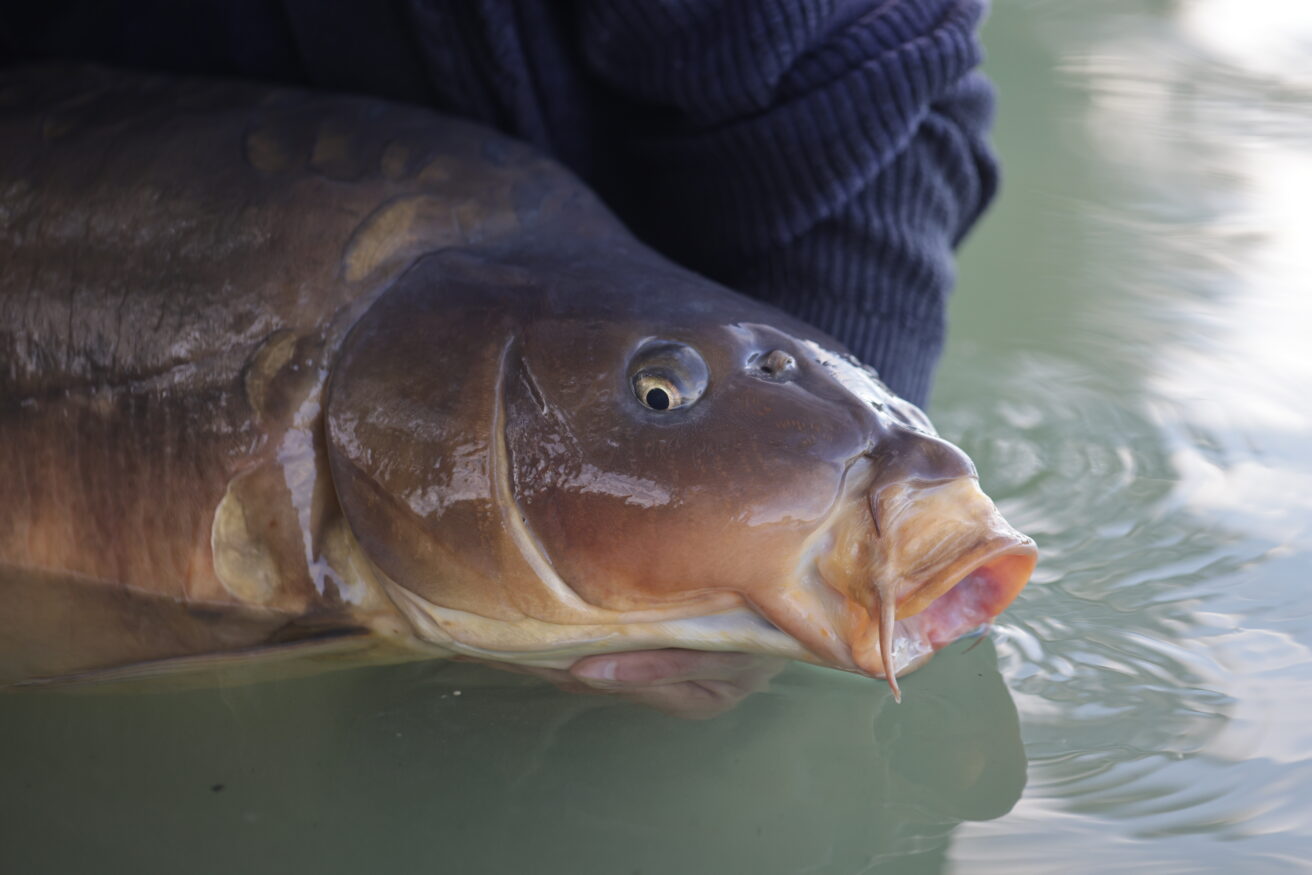 Have a look in our video's section, you'll find a video showing you how to tie the Mechano Rig plus I delve into the benefits of this deadly presentation. This was the rig I used recently over on Gigantica and it proved a winner with carp to over 60lb, all hooked perfectly in the bottom lip. Give it a go, it's easy to tie and certainly trips up a few of those riggy carp.