07/03/22
The Baiting Game – Mark Bryant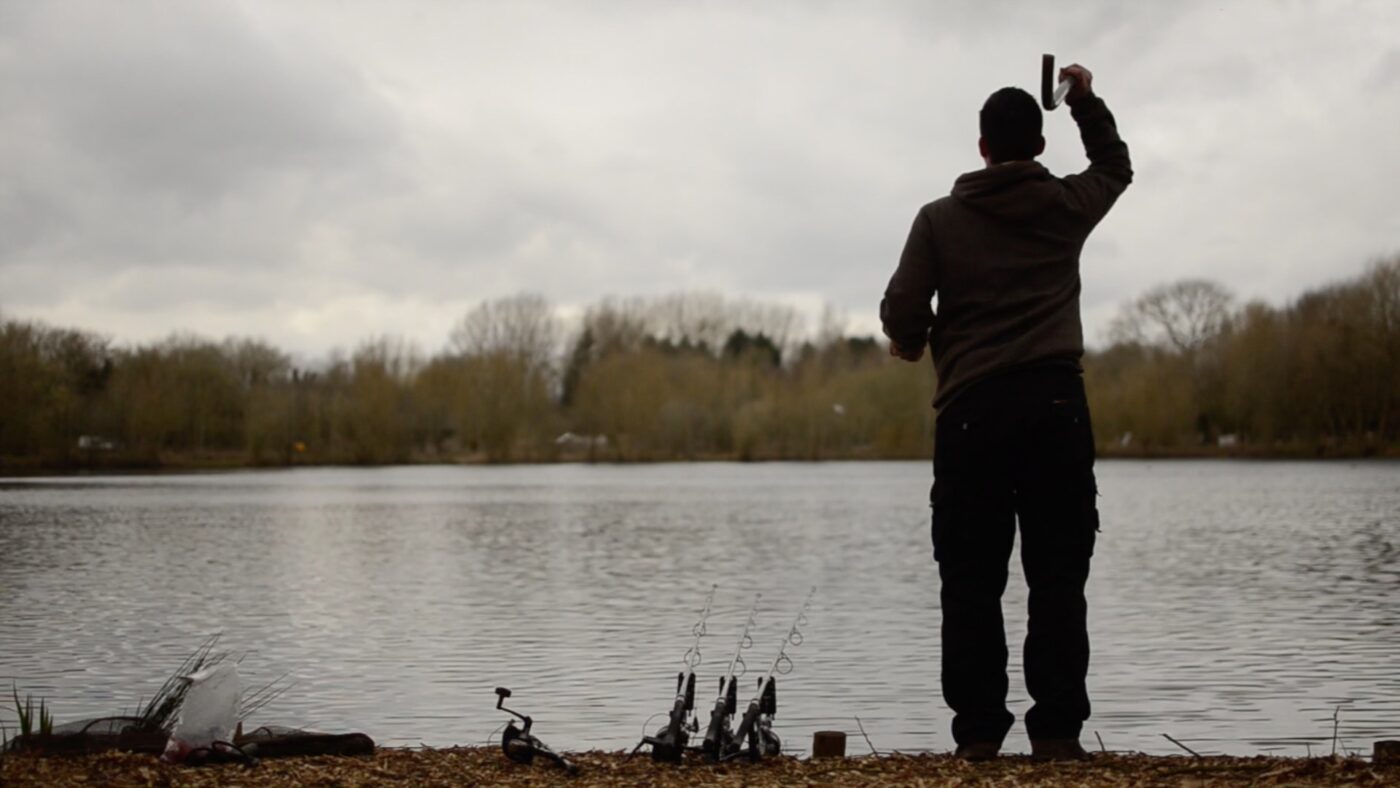 Think about your baiting approach
Tight v Spreads
Location and the importance of pinpointing areas of the lake that the carp love to frequent is the most important part of your success. In my previous article on the website I explained that carp are visiting feeding areas daily and how watercraft and precise marker-float work can reveal the best spots to place bait to.
However, it's no good finding these hotspots if you can't maximise your chances when fishing to them. By that, I mean that you have to bait up correctly – this could mean the difference between catching one, or multiple fish in your session. I've even experienced baiting styles to help single out the better fish that come to harvest the area. So by baiting up in certain manners you can certainly increase your chances of more pick ups and from the bigger carp in the group.
In this piece, I will reveal the ways that I fish. Like all forms of fishing there are no rules just opinions that hopefully make us think a little more on what we are trying to achieve out there on the lake bed. This method(s) can be applied to both low stocked and high stocked venues. In this piece I'm purely going to focus on tight v's a spread of bait and look at the benefits of both.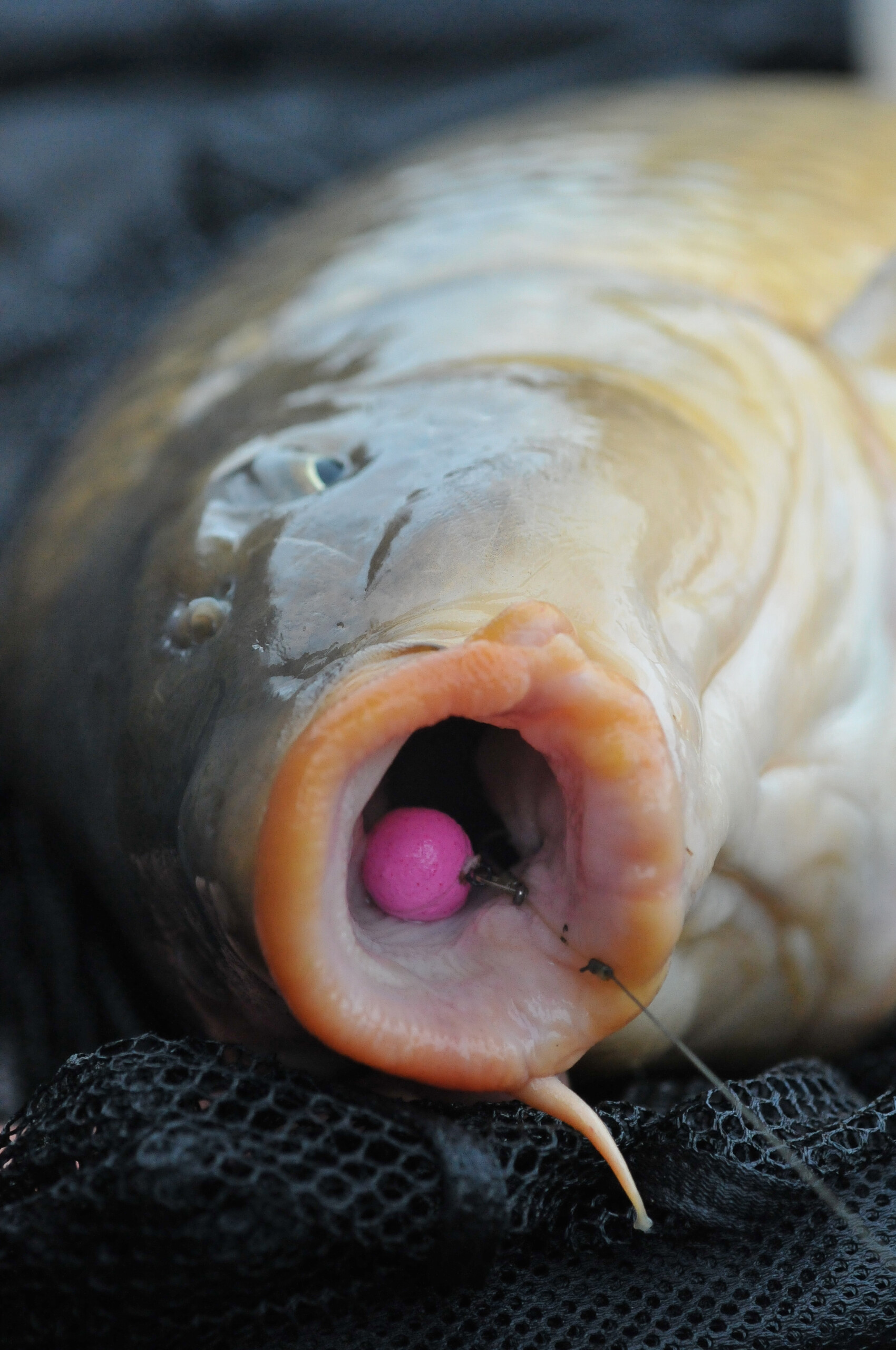 Confidence
Feeding Triggers
The golden rule to my bait application is to get the fish feeding before they get to my hook bait. I use floater fishing as the perfect analogy. When a group of say 4 fish come across a patch of mixers the first fish will start to sample a few before the others start to take interest. Once the fish have all taken one or two free offerings then there natural feeding triggers kick in and suddenly we have a feeding situation developing. Now if we introduce a hook bait at this point we should hook one of the carp but still have a chance of the others still feeding and giving us another chance of catching another.
If we had cast the hook bait in first before the carp had started to feed then we may well have a hooked the fish but because the other carp were not in feeding mode they may have all spooked off not to return that day/session. Flicking the carp's natural feeding instincts converts them from catchable to troughing mode.
Mirror this situation on the bottom and it's the difference between catching one fish or a percentage of the pack.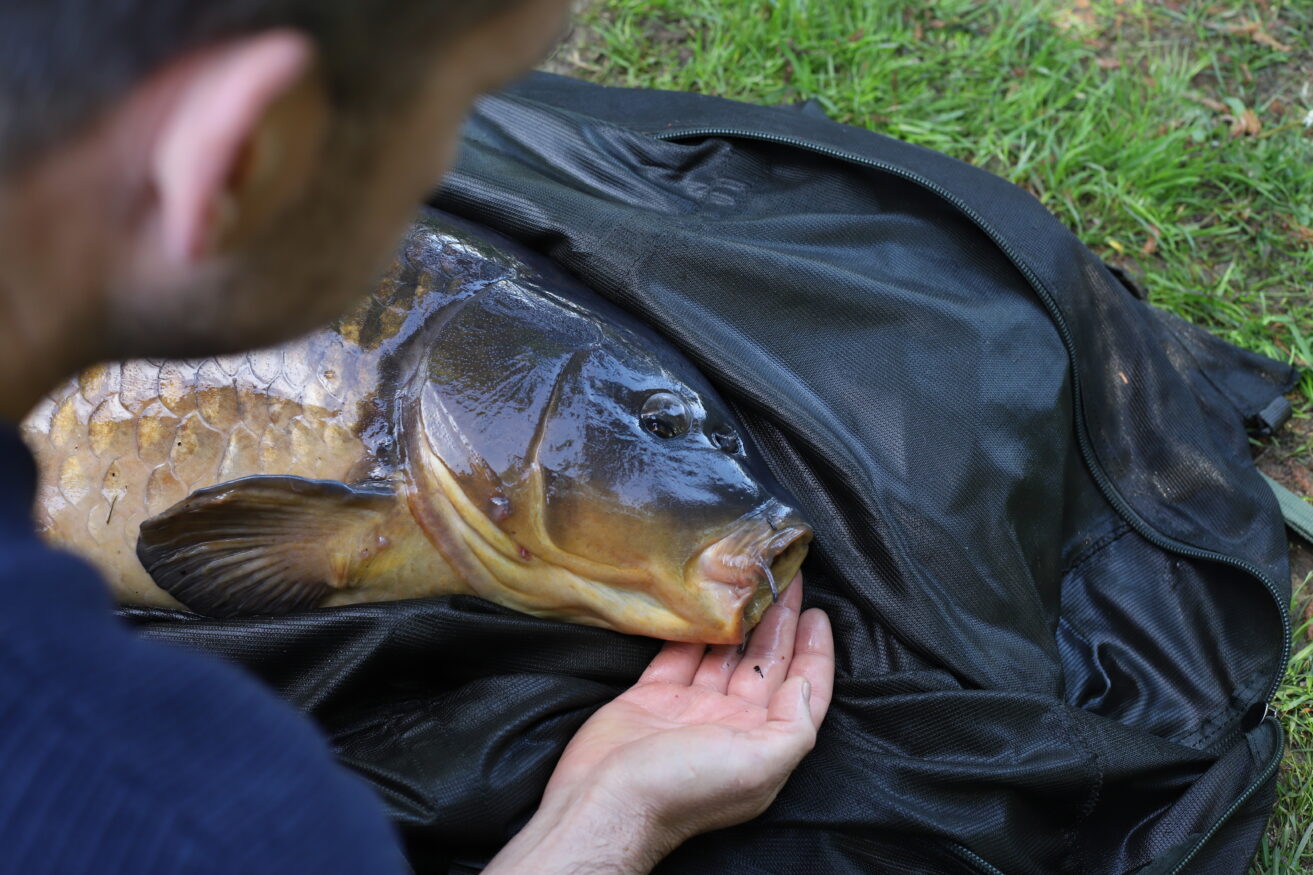 Plan a Route
Entry Points
Observation is key. Try to gauge their movements, the direction that they're entering the swim. Carp are creatures of habit and you'll usually notice a particular pattern in their feeding. This does come through experience i.e. which rod produces the first take in that particular swim week after week, but this alone will give you an insight into the carp's entry point into the baited area and how you should be feeding to maximise your chances.
If you have a fair idea of their routes you can act accordingly. For example, if you've observed them moving in from the left of the swim to feed, I will have a hook bait positioned in the middle of the spot and one to the right. My feed will then be spread with the majority of it going over the middle spot giving the carp time to flick their natural feeding responses before hitting the hook bait.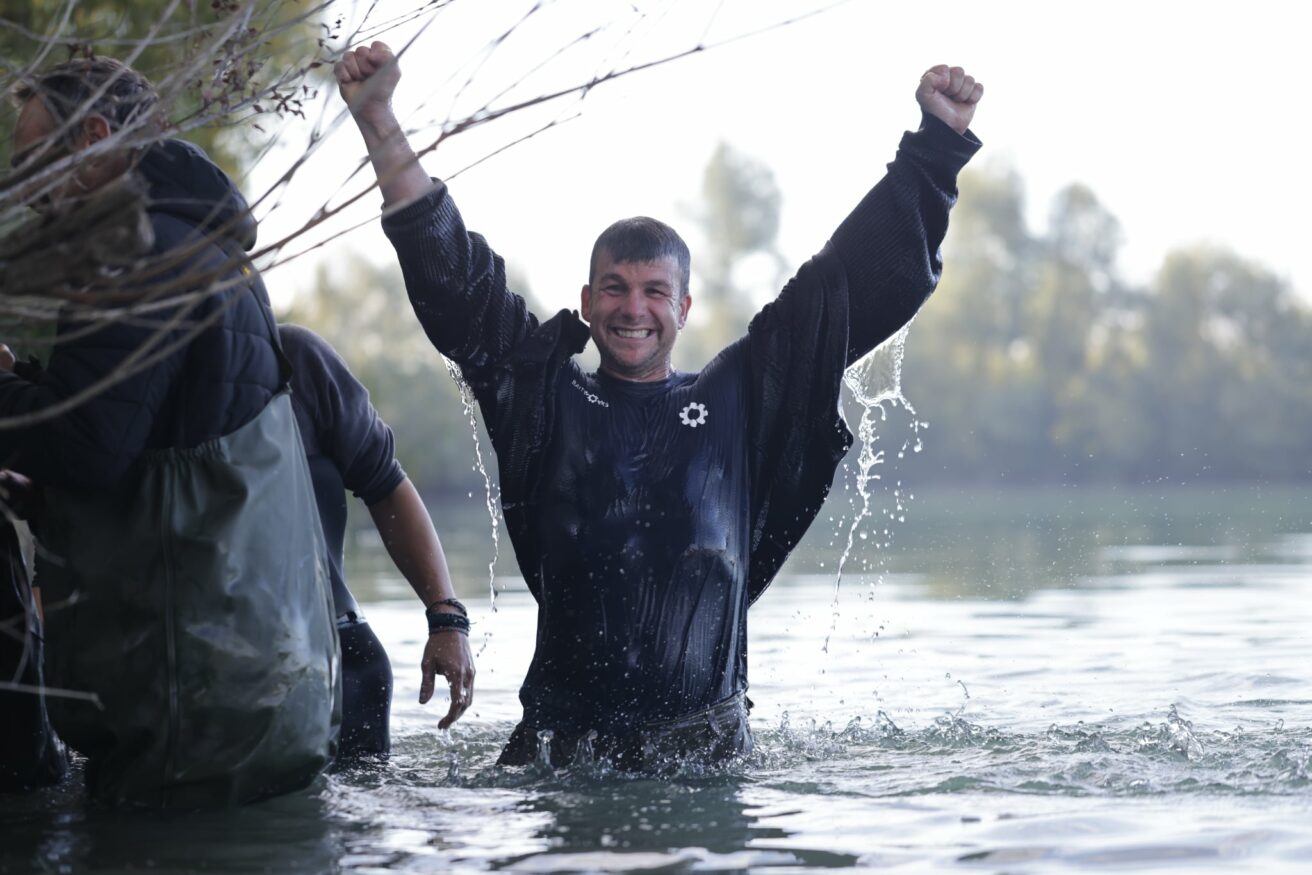 SMALL MALE
BIG FEMALE
Spread Baiting seems a thing of the past these days. Spods have become the tool for the job for many but it's a tool I often avoid unless needed for distance.
Spread baiting is a massive string to my bow and can often result in multiple catches. I tend to spread bait especially when I'm targeting bigger, more open water spots. Silt areas/troughs are a favourite of mine.
Carp are very sociable creatures. By this, I mean they spend a lot of time together in two's, three's, four's or even more. On location of food items, you will notice that a couple will dip down first and will be then followed by their counterparts. To add to this, all carp have personalities and sit within a hierarchy in a group, you have some that are bullish feeders some that are shy feeders and everything in-between. Anyone who has kept fish will tell you this as its often observed when they feed their fish.
Back to the topic, so the spread-baiting game will see them moving from one bait to another over a large area. If you receive a bite in this scenario it is possible to hook play and land one of the pack without the other carp noticing there mates been caught and carry on feeding. Over the years, in my experience I've also found that this method singles out the bigger fish. Like I said, carp feed in numbers. Take a baited patch; it tends to be the more confident, bullish male fish that dips down for a feed first, the smaller male carp are far more driven by sight in my opinion. Any fleck of colour and they are on it! The bigger fish (usually females) will feed at a slower, more purposeful pace. Slow and steady and not as erratic as their male counter parts. That's why I always position my hook bait away from where I think the carp will first start to feed on the patch/area. Using this tactic spreads the percentages in my favour, particularly with the bigger fish.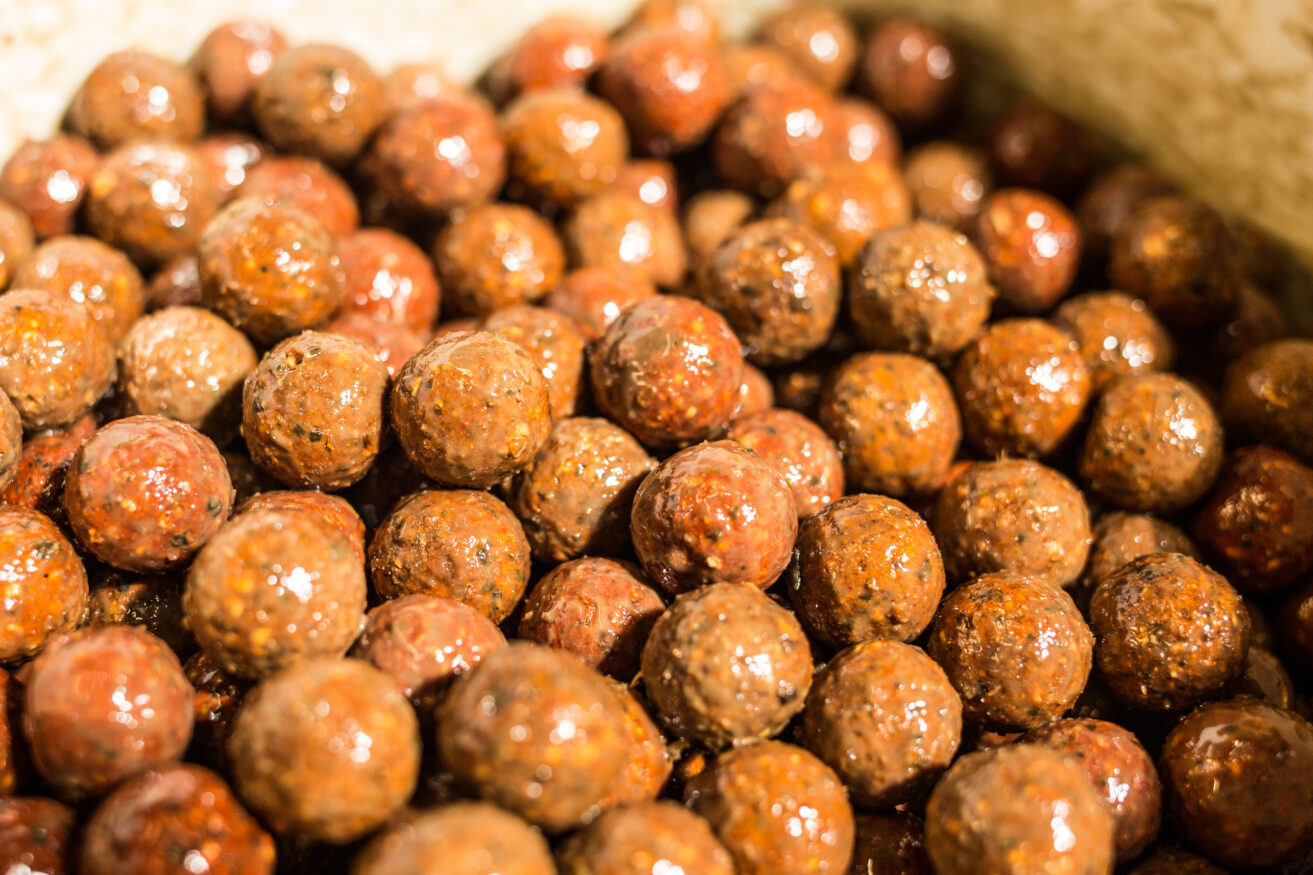 Spread Um
Tennis Court Size
As I have mentioned earlier. If the first fish onto the baited area had picked up the hook bait first the result would have been the same as the floater fishing scenario. Carp in the net (small male) but all the bigger fish in the pack spooked off to the other end of the lake! As you pose there holding a small common up for the camera just think to yourself – have I just missed out on the biggest fish in the pond?
Spread baiting is easy. Locate your spot with a marker float and literally scatter boilies around it. I say scatter because I introduce boilies in areas the size of a tennis court at times, especially on larger windswept waters like you get here on the Cotswold Water Park. I use a throwing stick or catapult if its short range. The throwing stick will blast three or even four boilies at a time out to your destination with ease. I can hit ranges of up to 80-100yrd's with 18mm boilies and its quick too.
Using a stick will naturally spread the baits where a catapult tends to group baits together. Spreading your baits will almost certainly help your rig mechanics as the fish are travelling and isolating each food item. Very conducive to dead centre bottom lip hooking also as apposed to in the scissors of the mouth when they are turning there head to eat the next item only inches away.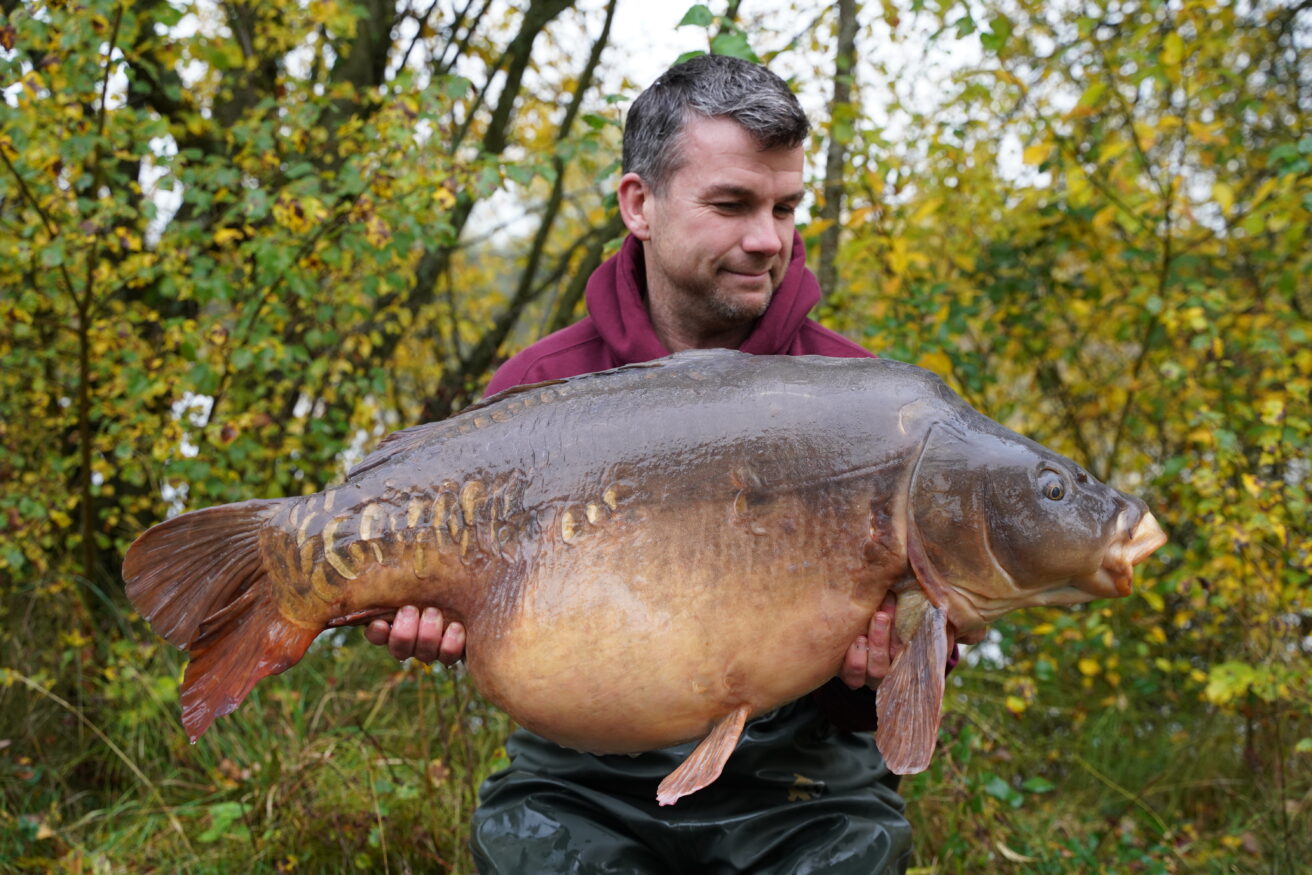 Hunger over Danger
Stock Volumes
On the contrary, a tight baiting scenario is much more likely to catch you just the one fish at a time – opportunist fishing if you like. If a group of carp enter the swim and dip down on a tight bed of hemp, they will be feeding very close spending large amounts of time sifting through the lake bed for every last seed. If one was to get hooked, it will almost certainly spook the rest of the group due to their close proximity. Nevertheless, I do bait tightly at times if the situation on my time restraints dictate this.
Little marginal spots next to snags and other features will require a slightly tighter approach, we are not trying to create a big feeding area here. A pouchful of chopped boilies is often all that's needed. I always have two catapults in the bag for close-range baiting. A small one for particles and a larger pouch for boilies.
Baiting tightly is a method I use for nicking fish rather than big hits. However a tight baiting approach works extremely well on heavily stocked waters like Linear, why? Because the carp know the danger but it's safety in numbers.
To put it simply, if they don't feed then the thousand other hungry carp will steal the food. So in these scenarios their hands (pecs) are forced to feed despite the risks of getting caught, if they don't feed they'll miss out on a valuable meal.
Be lucky
Marky B