15/08/23
Baitworks Staff Go Fishing – Mike Holly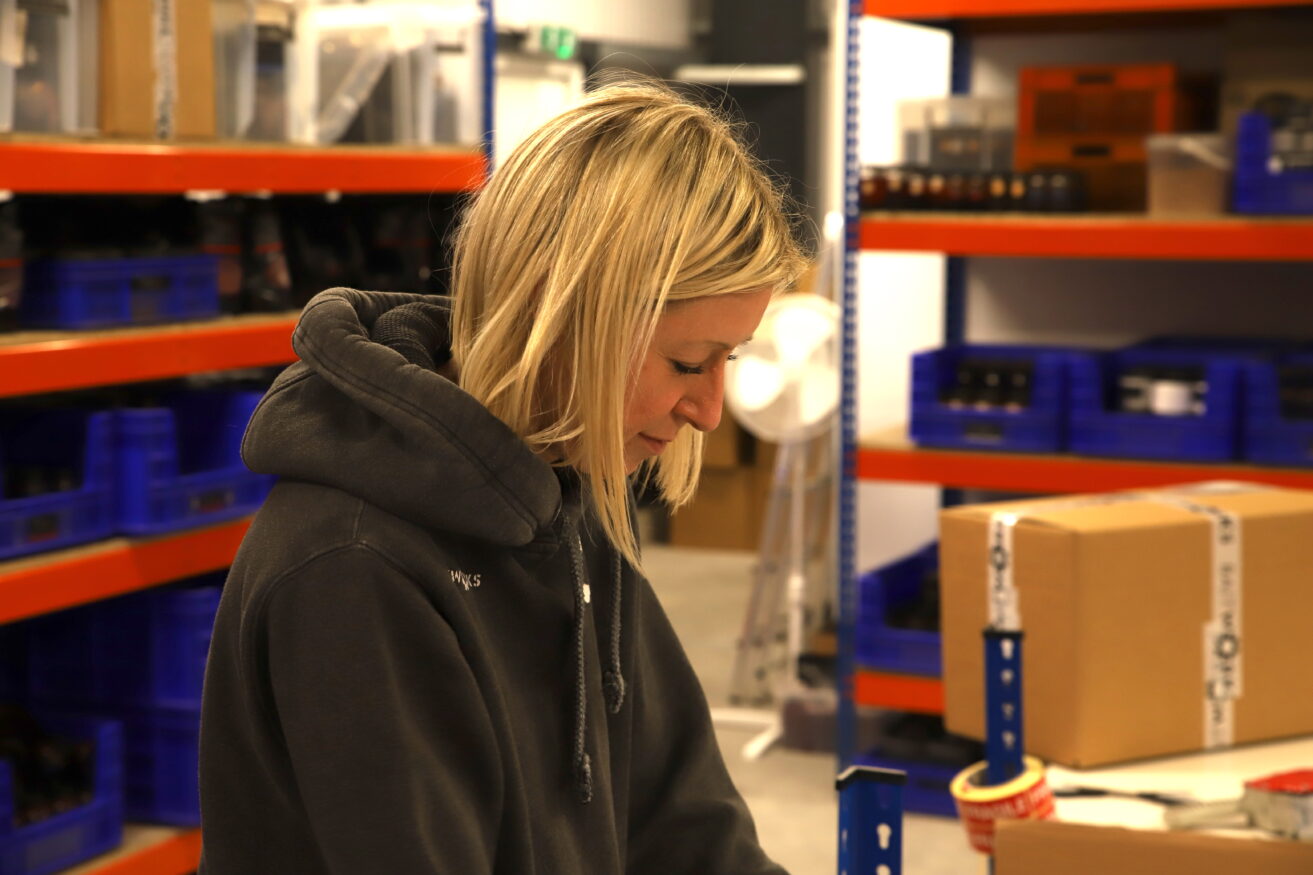 Diary Planning
Rare Occasion
Behind the scenes at Baitworks HQ we have a great team of passionate anglers and few non anglers also. Everyone plays a crucial role in production, planning, stock control, customer service and media to name just a few areas that need to be resourced. We're a fairly small but extremely busy team so getting us all out together on the same day is more than a challenge. However I was determined to make it happen as I wanted to feature the wider team in a future "behind the scenes at Baitworks" episode so a date was set and the camera batteries charged!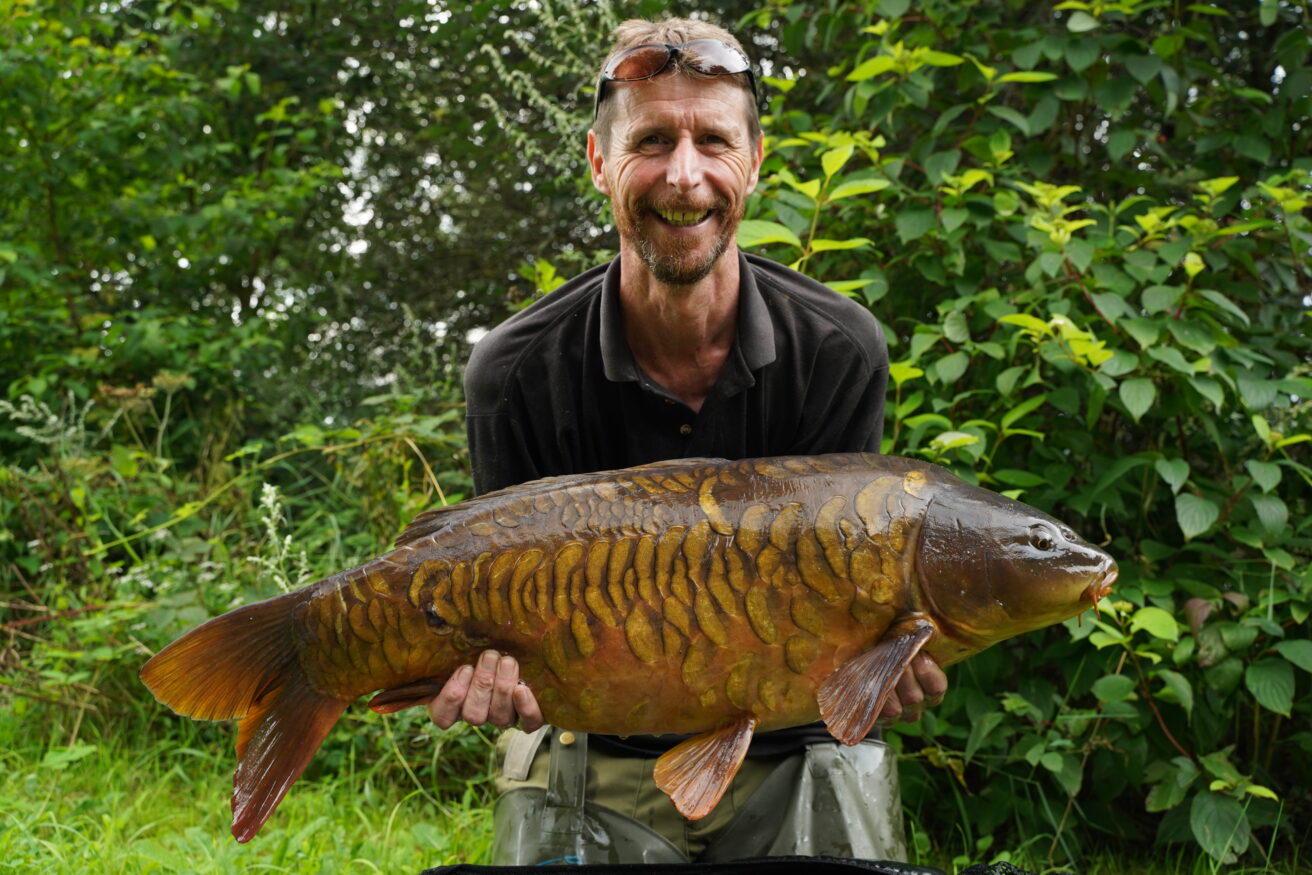 Off to a flying start....
In the margins
The venue was a gravel pit nestled in the Cotswolds and I asked the guys to arrive at 9am, as I'd planned to cook breakfast rolls on arrival. In fact I wasn't fishing as I took the role of hostess, cook and cameraman.
The walk round was greeted with a few shows and plenty of feeding activity but knowing this lake like I do it can quickly shut up shop when leads and bank noise increase!
The draw for swims commenced and before long the guys had departed the breakfast table and were nestled in there chosen swims. Andy Greening aka one half of the buckle brothers (due to his love for cowboy sized belts) was soon off the mark with two lovely carp, the second one being a real gem, a heavily plated mirror. We cheered, clapped and celebrated as a team as the guys had only been fishing a few hours so it was a dream start. Andy was using a little trick that comprised of an EDGE hookbait and a slither of INDUCE pop up to great effect, watch this space as he explains on video in the near future.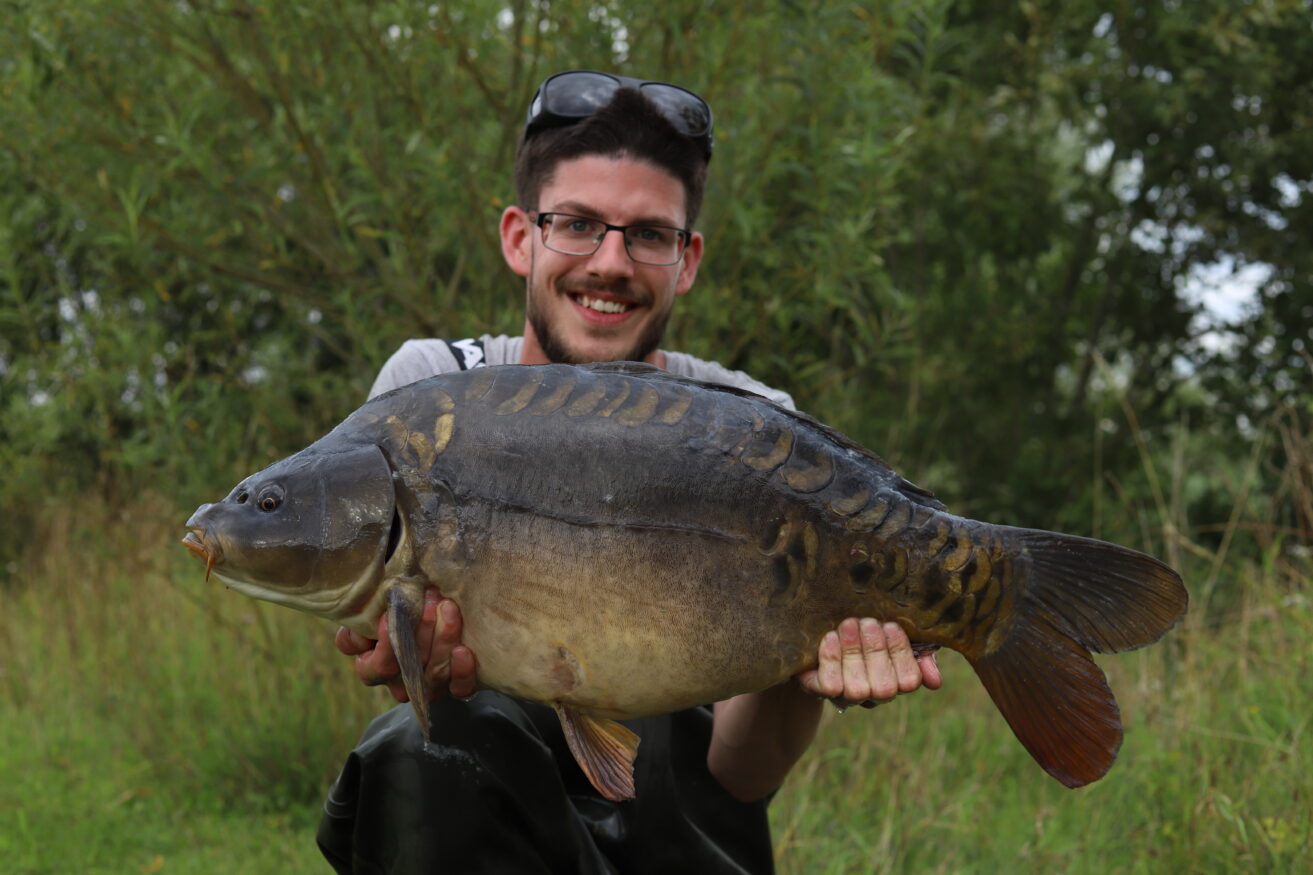 Stalking
Weed and Wind
After Andy's result we noticed a few fish had followed the wind and drifted up to the top end. An area of the lake with plenty of weed cover and a fresh, oxygen fuelled wind. It was Cullum aka Super Mario who grabbed a rod, a pocket of bait and set himself a marginal trap. Mark was up the tree throwing little bits of bait onto a small gravel patch so Cullum knew where to swing the bait in from the bank. Team work, makes the dream work!
Well work it did and before long Cullum watched a large mirror glide onto the spot, followed by a smaller one and then the clutch went into meltdown, fish on!
Two fish bolted off the spot but it soon became apparent that the smaller of the two was the culprit. A lovely carp none the less but we were sure the other one was at least 10lb bigger! Once again a little short rig with an EDGE hookbait did the trick, this time it was tipped with a walnut sized PVA bag of the new Royal Marine bag/stick mix.
13 Years and waiting
NEW PB
Just as Cullum was doing battle with his prize I heard a very faint shout, the words "GET INNNNNN" filtered through the wind and I knew from his local, farmer like tones it was Andy Price!
Andy had seen some activity tight to a marginal area that jutted out from an un-fishable area of the lake and proceeded to cast a single Atlantic Heat bait to the zone. A bait ironically that had probably been rolled by his own fair hands!
The take came shortly after he'd settled the line and what a prize it was, a real gem of a mirror, one known as black spot at 39lb. Whats more is that it beat his long standing (13 years in fact) PB so as you can imagine it was a wonderful occasion to share Andy's moment and we all shock his hand and left him to embrace what has just happened!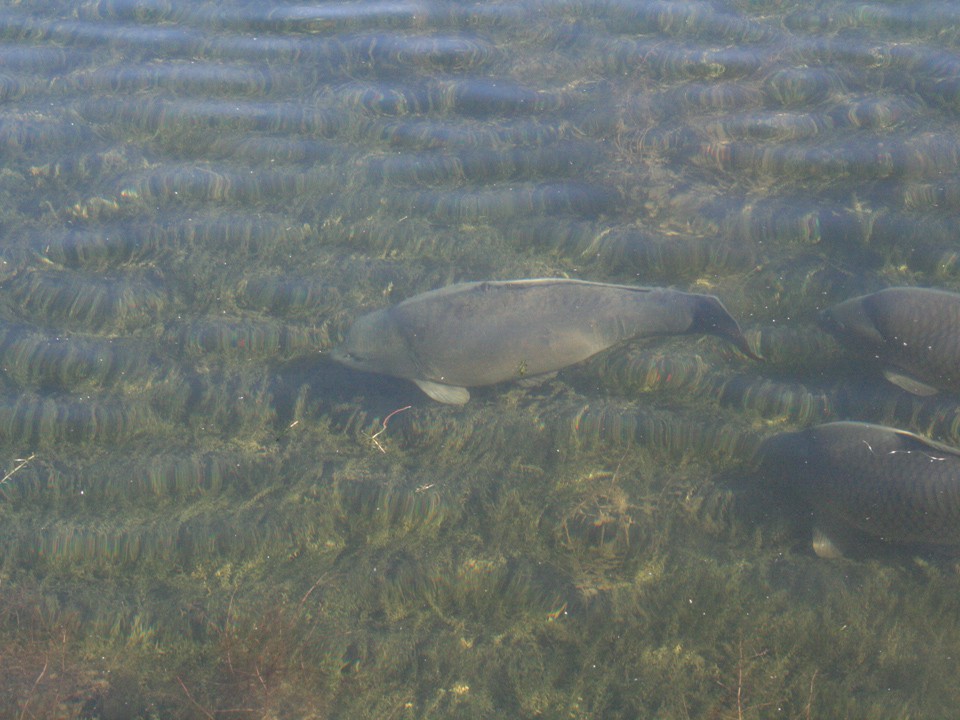 Fire, Fun and BBQ Food
Sunset
As planned I soon had the BBQ in full swing and everyone reeled in and came round to eat, drink and tell a few jokes from times gone by. Swim resting with the added benefit of a feast and a few cold beers. Stacey and her lads joined us, as did Claire and the kids, as well as my family too. It was great, it really reinforced what a great team we have at Baitworks these days and the belly laughs continued well into the evening before we all retired off to bed in a food enforced coma!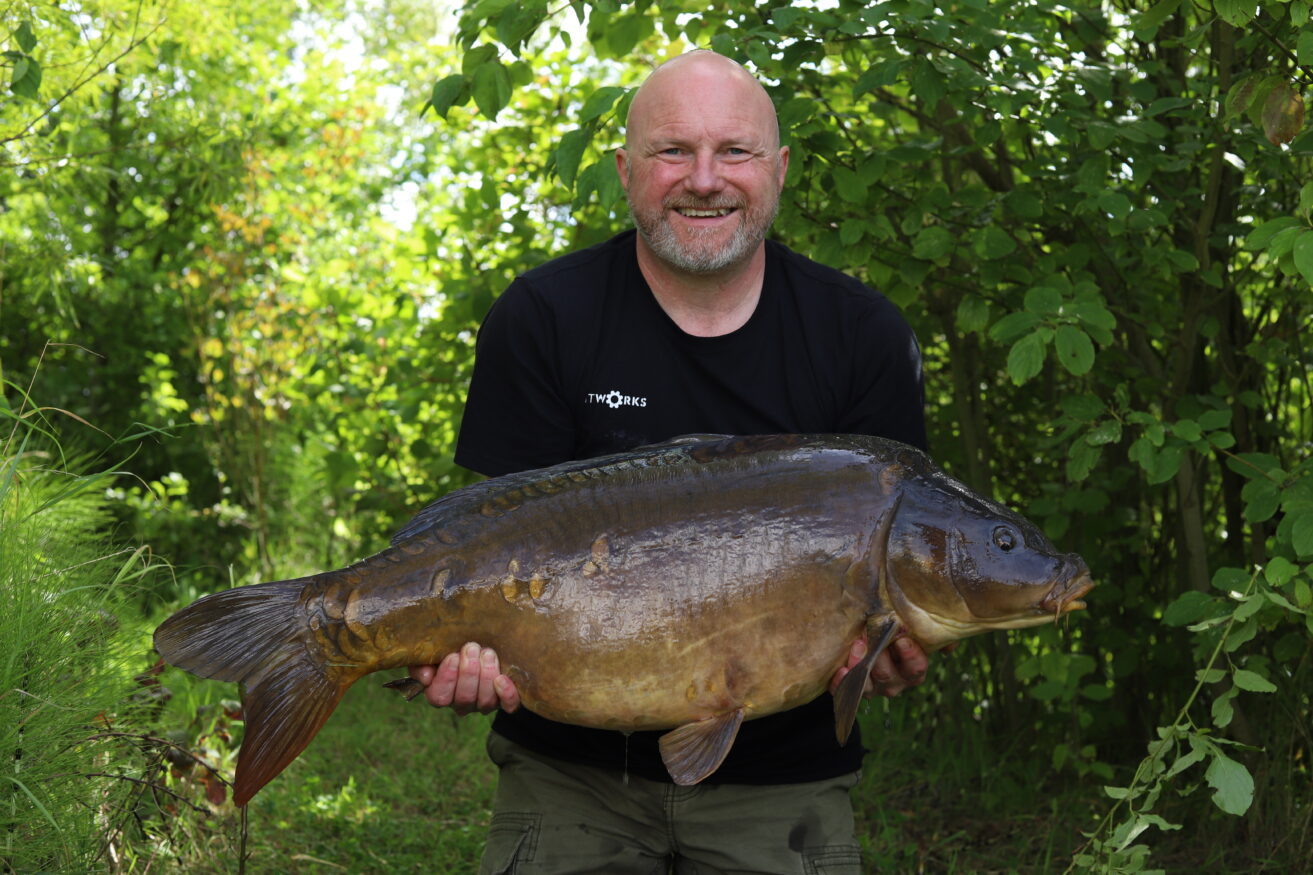 The last horray
Darren Strikes Gold
As dawn broke it soon became apparent that no fish had fallen to the rods in the night. So I decided to venture back up the top end and trickle some bait into the same marginal spot that Cullum had caught from the day before. We all agreed, if any fish ventured up that way, then someone else could grab a rod and try to snare a last gasp bite.
Well it didn't take long for me to spot a few dark shapes gliding through the weed in the dull light of dawn so I gave Darren aka Phil Collins a shout and he was soon nestled up the same tree with a rod on the money spot. Game on….
We only had an hour or so left before it was time to call it a day so every time a fish glided over the spot me and Darren would be willing it to drop down in hushed tones. An hour passed before four fish came in together and anyone that watches carp at close quarters will know they feed with more gusto when they have safety in numbers and it wasn't long before Darrens rod was snaking across the grass, crying for attention.
The result being a wonderful 30lb mirror, a carp that beat his personal best by some 14lb! What a trip it turned out to be, a real team effort and one we'll try and keep in the calendar every year!
Best Fishes Team Baitworks