02/02/22
Ice Carp – Josh Bennett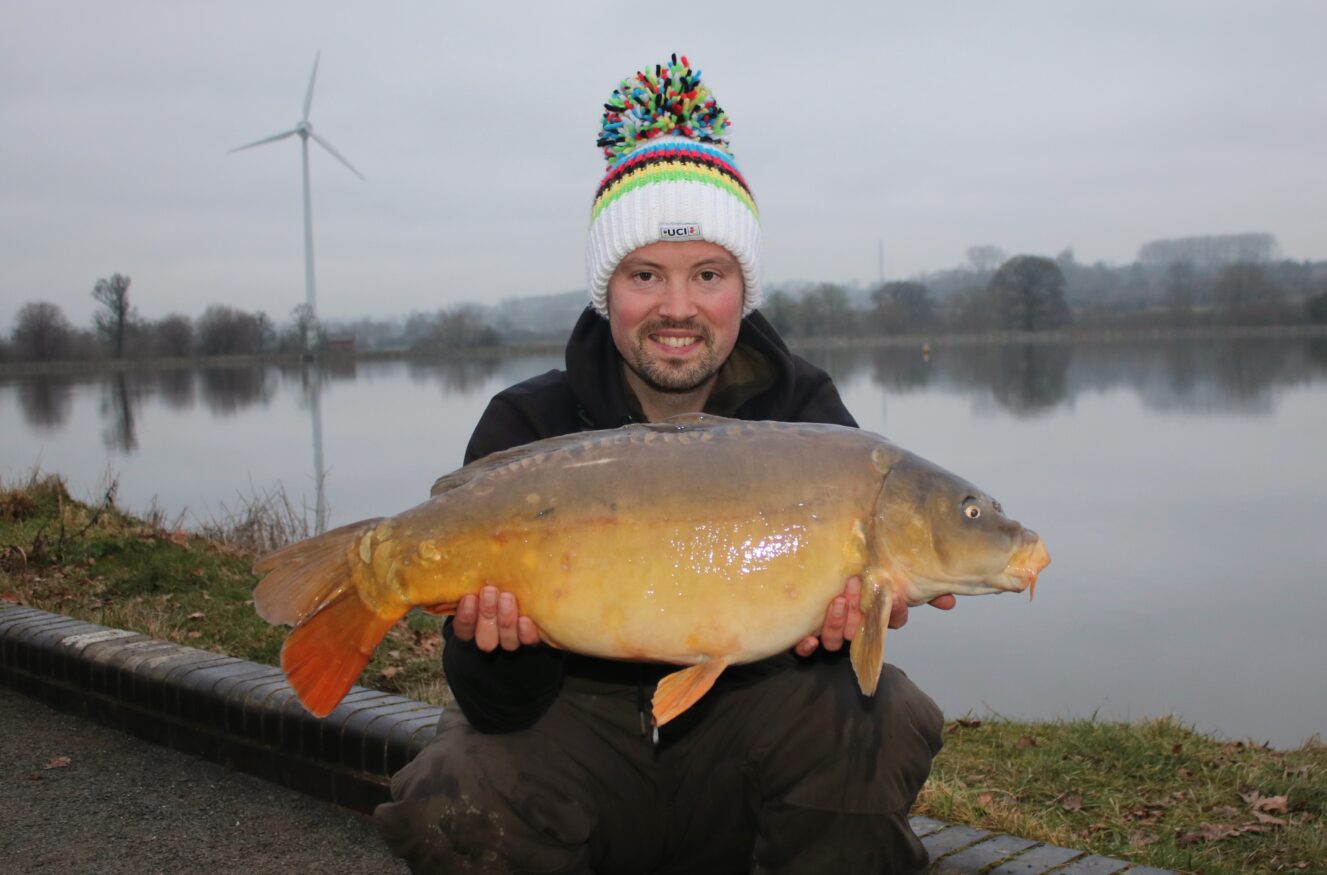 First Carp of 2022
Cold Hands
It seems a long time ago now that we were all sat by the fire roasting chestnuts and hanging stockings, but the festivities have only just settled down in reality. The warm weather over Christmas and New Year was ever so frustrating for me. Sat at work, pondering out the window whilst social media alerted me to every carp being caught. It was a busy work schedule for me, but into the New Year I have managed some fishing. My first carp of 2022 was caught on a day session in a rather chilling NW wind.
Boosted Bright Hook baits
Pink for the Win
With the lake having some depth, I was hoping some element of warmth may still be in the water column, however after a couple of hours with nothing to go on, confidence was starting to wane. I watched the water harder that day than I have in a long while and luckily spotted three small shows in an area. I lined up a solid and simply let fly, landing the bag in the area of the activity. The bag itself consisted of edge pellet, powdered down boilies and a nice bright scent from heaven. I also injected some hot fish oil for extra pulling power. Whilst huddled behind the brolly, I was just about to call things quits when the aforementioned rod gave a couple of bleeps and the tip started to pull round. Shortly after, a mid-double mirror started my year off. I was so relieved and praised my own will power to sit and just watch intently.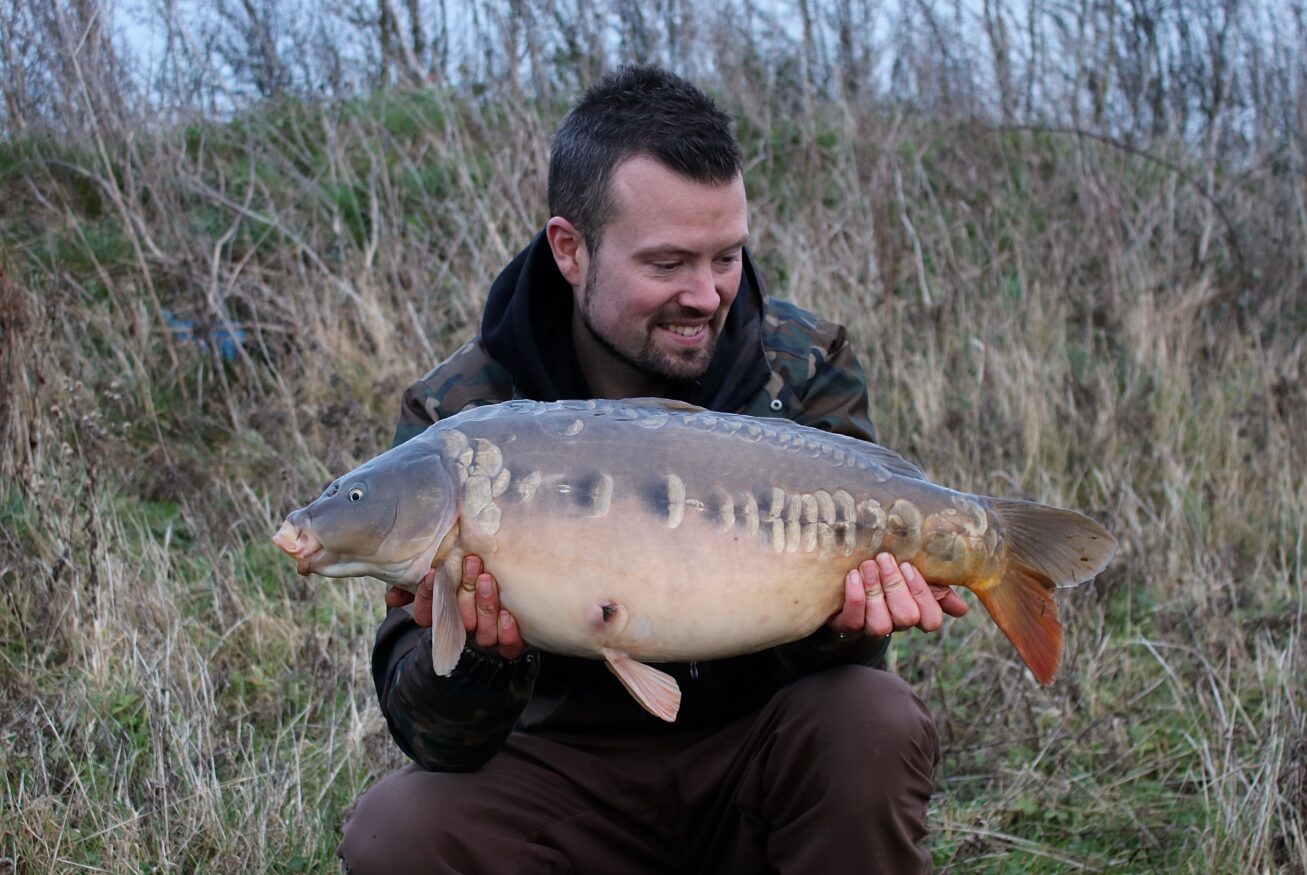 Old Stomping Ground
Ice Fishing
The following week I had an enjoyable but frustrating trip to one of my favourite Winter venues; Whelford Pools. I could see the fish, but that also meant I could see them ignoring anything I threw at them. I did manage a small common in the night, but ultimately they just weren't in a feeding mood. Undeterred, I vowed to return the following week for another trip. This however, would have to wait until after a trip to a new venue; a large reservoir with a healthy stock that was always going to be good for a bite. With -4 degrees showing on the car thermometer and the crisp ground crunching all around me, I wasn't overly convinced that the lake would be liquid! As I arrived in the dark, I firstly had a good walk round the 1.5 mile track and found only the middle area to be free of ice. Settling with the barrow into an ice-free swim, I had a lead about and with a soft bottom present, again deployed the solids. The mix was the same, but this time I introduced just a little bait, focussing around some particles, monster red pellet and liquids; namely the liquid fish, crustacean extract and hot fish oil. Throughout the day, the lake gradually defrosted and the fishing got better as it warmed up. Six carp were caught to roughly scraper 20's and I had a very fun outing.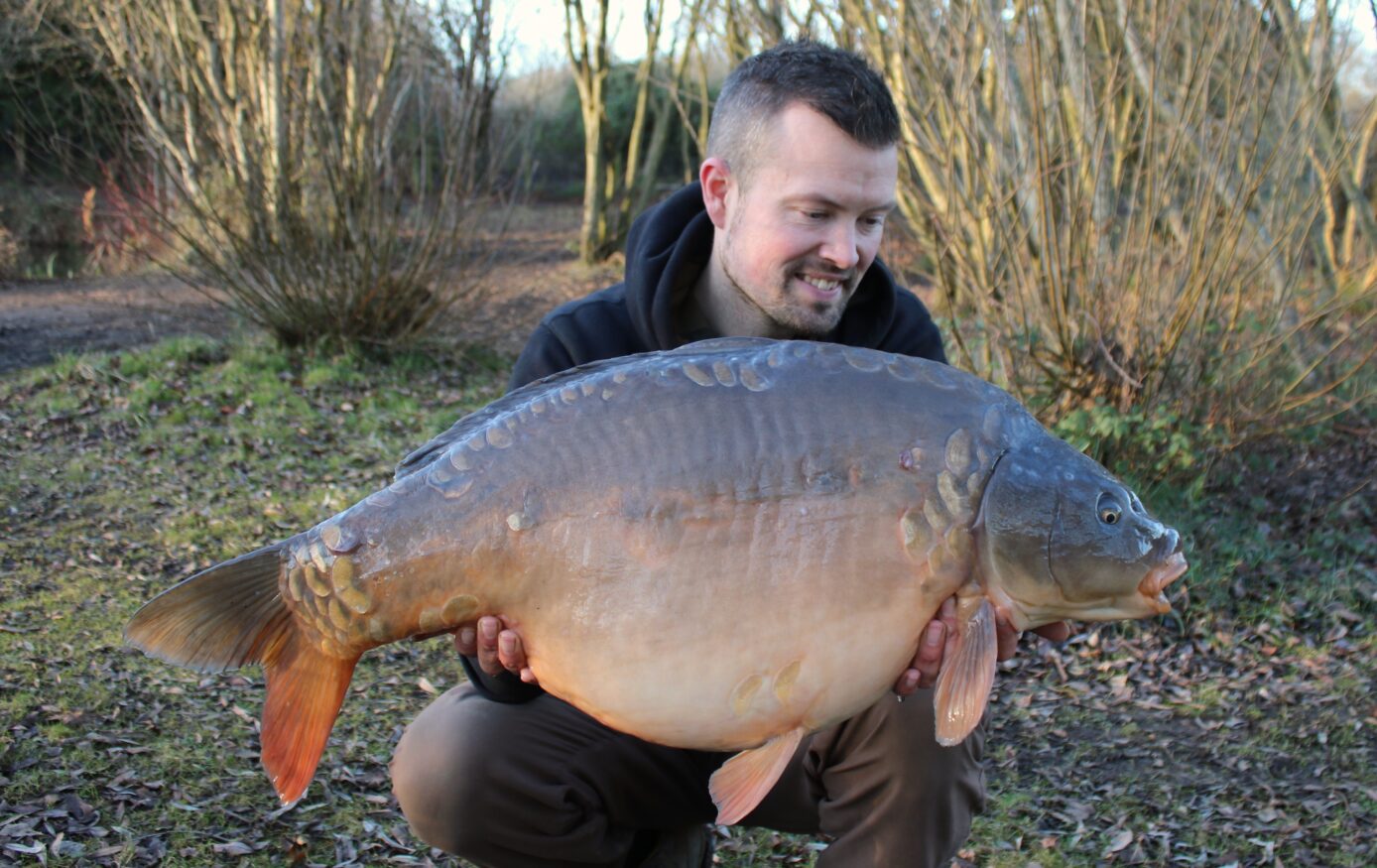 Whelford Pools
A Score To Settle
Finally to finish off January I returned to Whelford Pools and this time opted for small pink hell's over some crushed Royal Marine and maggots in small bags. I loved every second of the trip and by walking, watching and climbing I managed to find a group of fish patrolling a margin area. Popping the bags delicately onto the spots, I managed to snare two fish; a scraper 20 and a 29.02 which I took some snaps of. I so wish I could have stayed longer but after 24 hours I had to go to work. The night after my trip the lake froze hard, in fact whilst I was there it half froze, so I was really pleased with my results. The fish I've caught aren't the biggest in the world, but I've really enjoyed myself and ultimately that's the key point. I've really put work into my angling and found the fish; knowing that I'm not just casting in hope. I have some trips planned through February so I'm hoping that the weather turns up a notch or two and I can get out grafting again soon. Take care. Contact us for more information