18/07/22
Working Mans Club #4 – Josh Bennett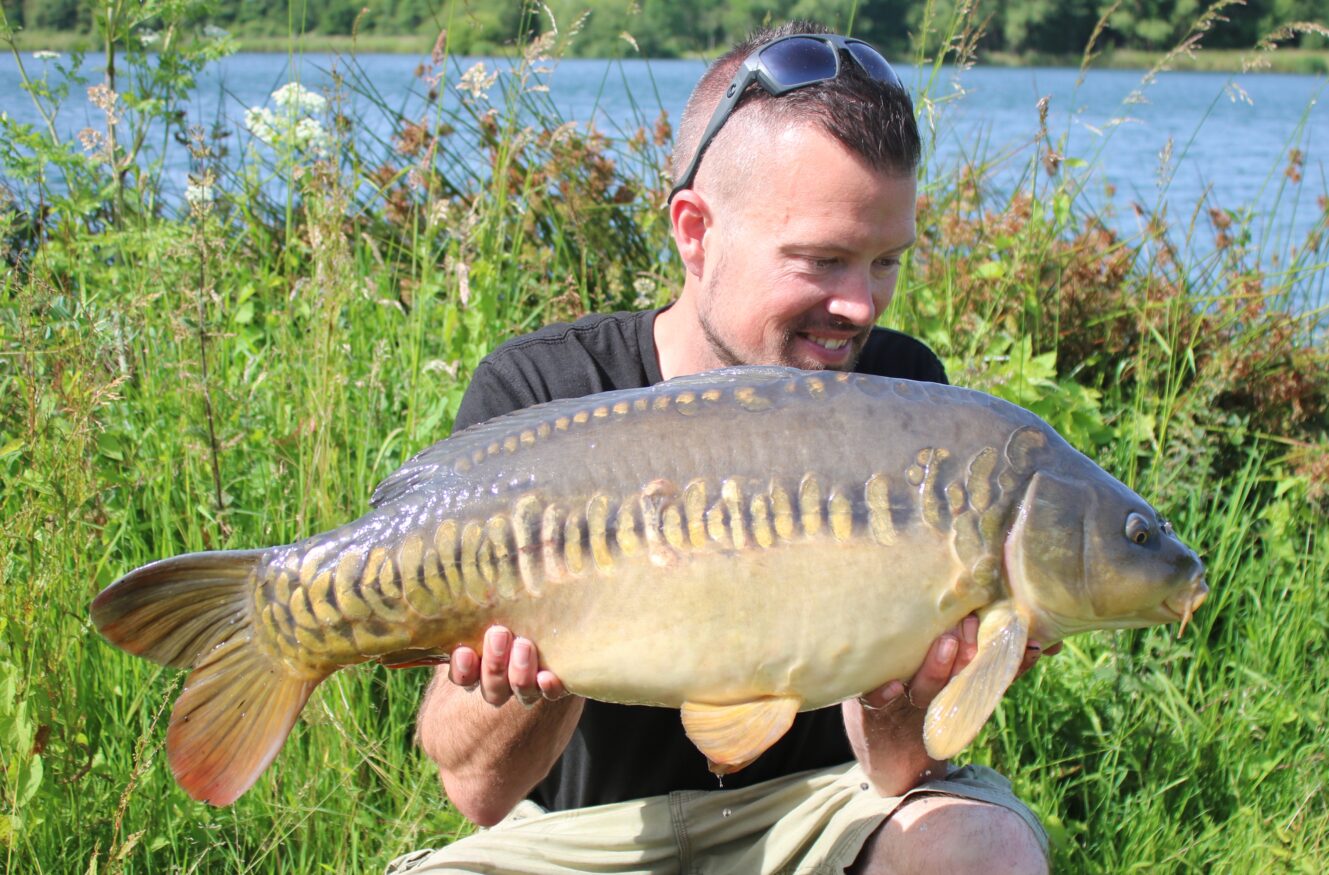 Redmire Dreams
Summer Fishing
It has been a month or so since my last blog and I have been really enjoying my summer fishing. Recently I have managed to get over to France, fish the beautiful river Wye and wet a line at the lake of my dreams, Redmire. In amongst this I've been getting down to the syndicate as and when I can, as well as fishing a few other places too. This includes a new embryo venue set to open next year.
Where to start then? France was a fantastic time away and as well as the fishing, we spent some time in the local area, taking in some beautiful sights and of course food! We all had a great week and it was a real joy to spend time with dad and a few good friends. We took plenty of bait with us and really utilised liquids to boost the attraction of the boilie, pellet and particle combination. We also utilised a neat trick of drilling out a wafter and plugging it with a fluoro dumbbell pop up. The bait performed well under water and just wafted the hook delicately onto the lakebed. It accounted for all 25 takes through the week for me and I was very impressed with the hook holds in often snaggy conditions.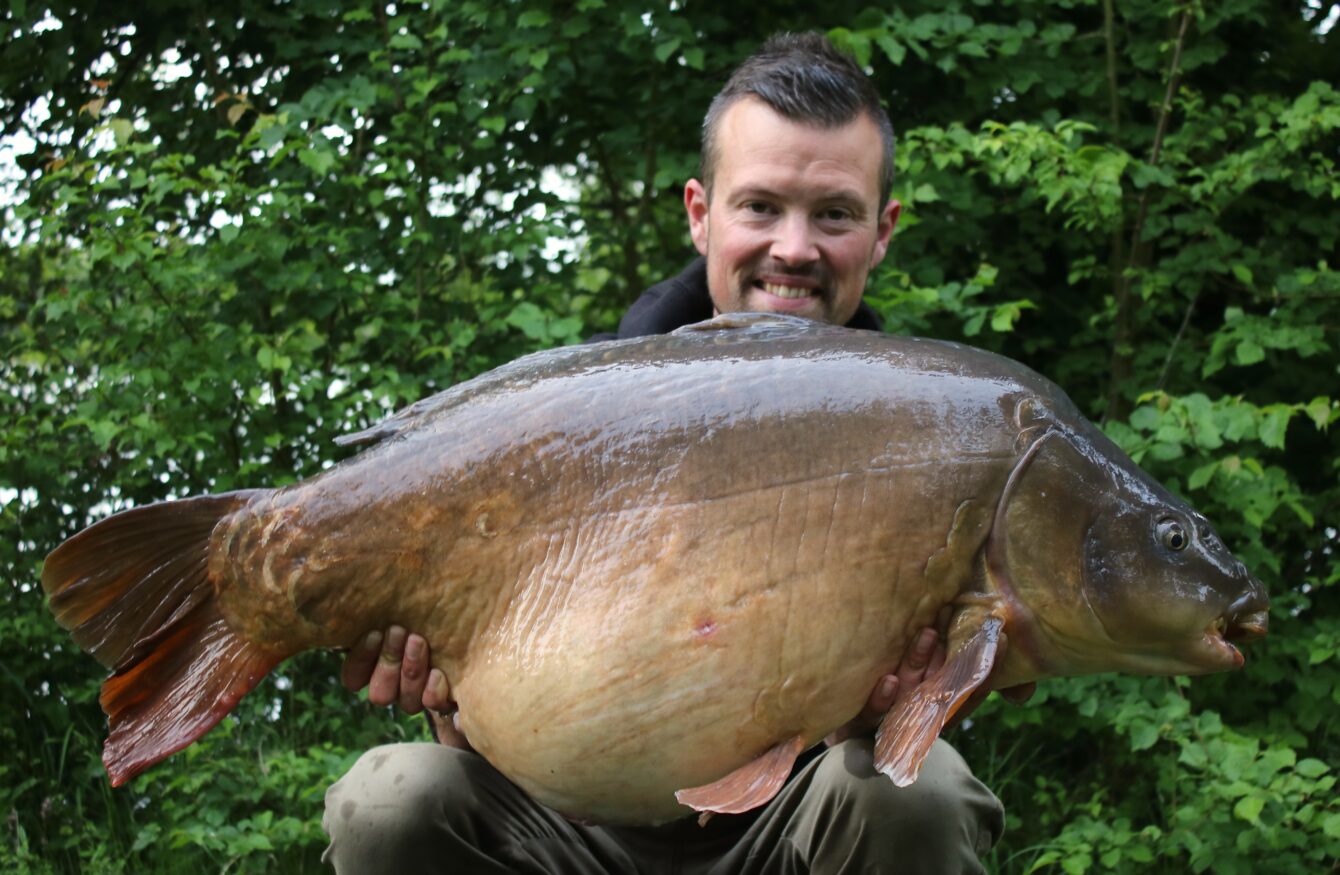 The Parrot
Syndicate Life
Returning from France I managed to visit the syndicate just prior to them spawning and had a recapture of one the lake's largest residents; 'The Parrot' at 44lb 8oz. It was obvious they were very close to spawning and it was no surprise that a few days later, the lake rightly closed for the annual ritual. This gave me the opportunity to visit a few different places, including a very special pit in Wales. Llandrindod Wells is home to a beautiful park lake at the heart of a very welcoming community. The lake has some history behind it, where the likes of Chris's Yates and Ball plied their trade once upon a time. Now stocked with mainly small commons, a 20lb fish is a very special capture. I travelled up for a 24hr match at the venue, hosted by my close friend and bailiff Adam Johns. I managed to land three fish, including one of the elusive 20lb commons during my trip and was thrilled to qualify for the final in September.
On my return, I managed to attend a new venue due to open next year. The fish are stocked and gradually piling on the weight, but are again averaging mid to upper doubles with the largest resident going 35lb. My only rest day of my working week happened to fall on the hottest day of the year so far and with 30 plus degrees on the gauge, it was going to be a warm one! The day started promptly with two fish falling as part of a double take almost instantly. It never slowed down after that and by piling in royal marine, pellet and plenty of peppered marine oil, I kept a consistent flow of fish coming. All the fish were caught using pink hell pop-ups over the top, attached to my preferred slip D rotary rigs. In the end, at 4.30pm in the thick of the afternoon sun, I had to call it a day. I had landed 30 carp in 10 hours and if I'm honest felt knackered for two or three days afterwards!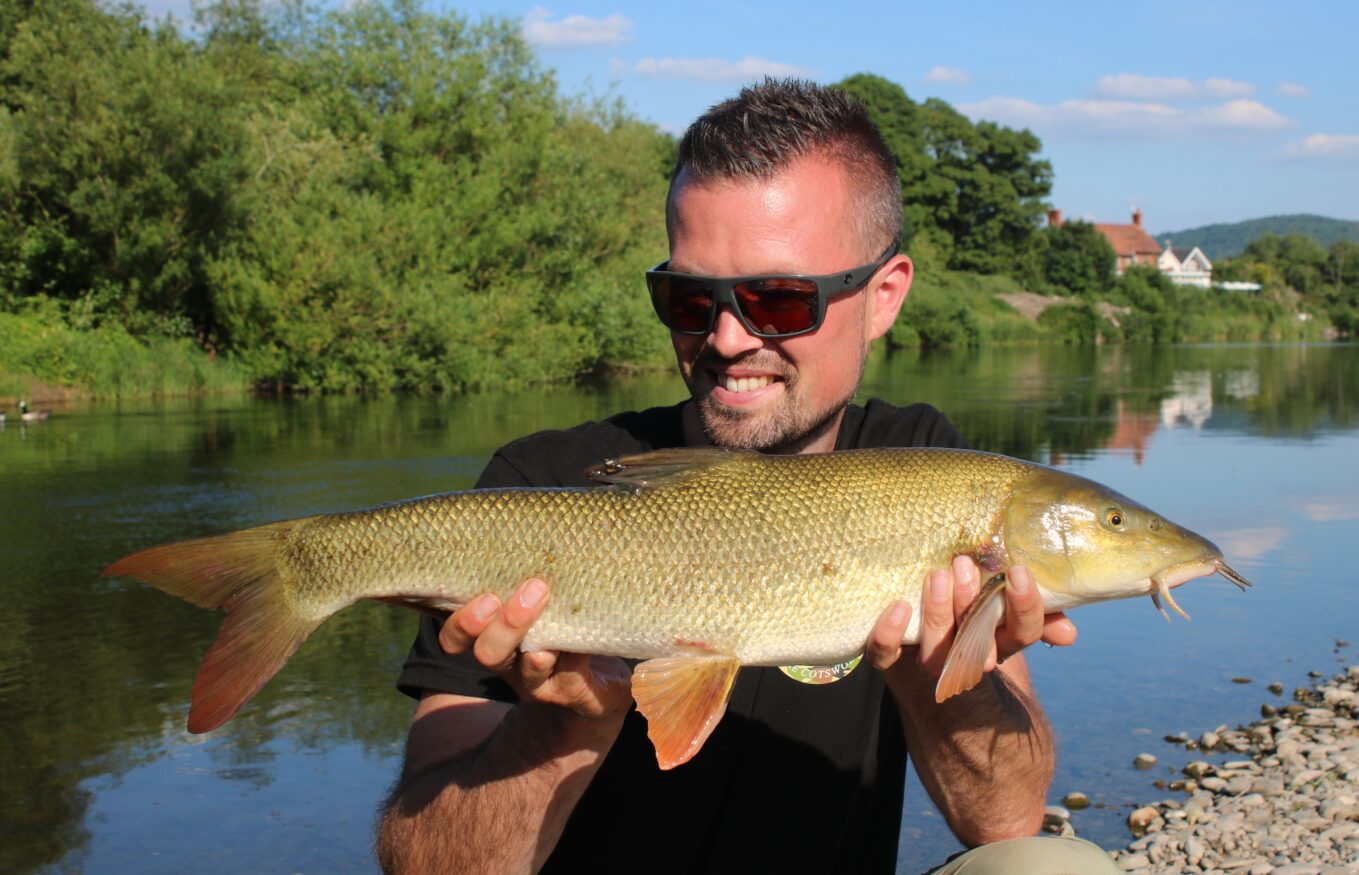 Fishers Tackle Shop
The Mighty River Wye
Although not carp related, my trip to the Wye was just magical and the scenery was breath taking. A fantastic days fishing in yet again, boiling weather was finished in the pub looking over the river. A large meal and a pint or five of cider was consumed and we awoke the next day to the most fantastic sunrise over the river. We then took a short trip to the area of Ross-on-Wye and visited the infamous Fishers Tackle shop, before heading to the lake of my boyhood dreams. Redmire really did hold everything I had ever wished it would. Although the myths are no longer there, its mystique and splendour captivated me. The fish I caught weren't huge, but for the three days I spent there I was returned to being an excited child again. I consumed as much as I possibly could, walking, watching and simply enjoying being there with some special people. I really didn't want to leave, but all good things and all that.
Finally, my most recent trip to the syndicate and first since it reopened culminated in the capture of a target fish of mine. The immaculate looking mirror was one of two fish that fell to the little wafter and dumbbell trick stated above, over a healthy amount of Marine and Heat, plus those all important liquids. I've really enjoyed these last few months and can't wait to see what the rest of the summer holds moving forward.