20/02/23
Working Mans Club #6 – Josh Bennett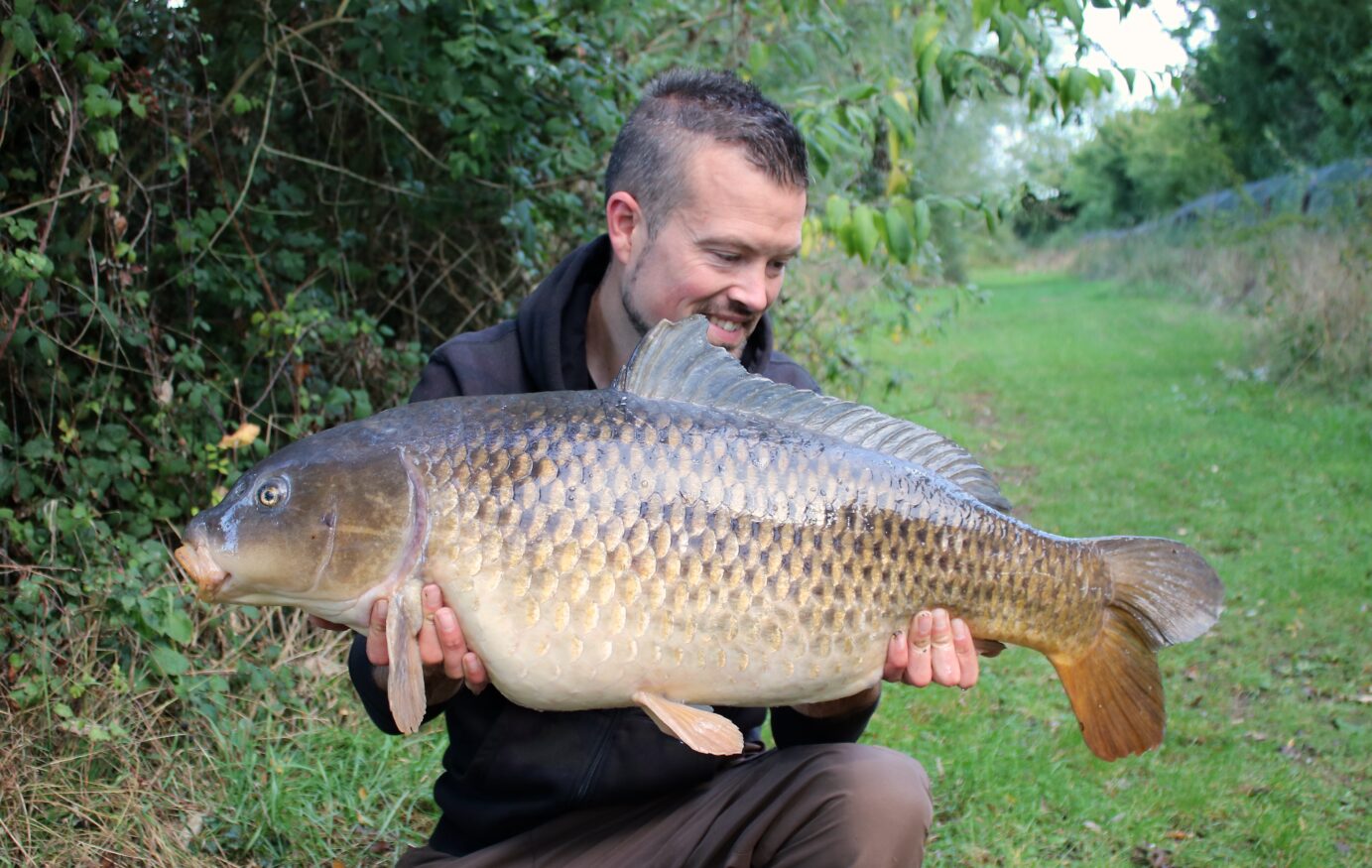 Now or Never
They Don't Last Forever
I left you last time at the back end of a scorching summer. The intense heat and receding water levels sadly took their toll on some lakes, with fisheries and fish farms losing a significant amount of carp. Sadly, the venue I target also suffered a couple of losses, one of them being one of the two fish remaining on my wanted list. It was sad to see such a beautiful fish on the bank. It looked fine and was very full, easily 50lb and without even a blemish. This meant there was only one fish left in the shape of the 'half lin'. This fish had been upper forties in previous years and although down in weight slightly the last few occasions it was caught, it was the only remaining 40lb plus fish I hadn't caught from the lake.
You can probably guess by now that I'm very target driven and this fish was driving my Autumn campaign. I had a good idea where it would come from and where I would hopefully target my approach. The bait and rigs side of things aren't really something I think about in too much detail. I have the upmost confidence in this prong of the attack and simply try and focus my approach on location.
The fish had really been quite localised, so location wasn't too difficult. Unfortunately, after catching a few from a particular swim, another one of the members got in there and fished it hard for some weeks. This meant I had to fit in around what was fast becoming a busy lake. Inevitably, the fish came from exactly where I feared it might; from the aforementioned swim. It was big though and even though it had been caught, I continued to fish the lake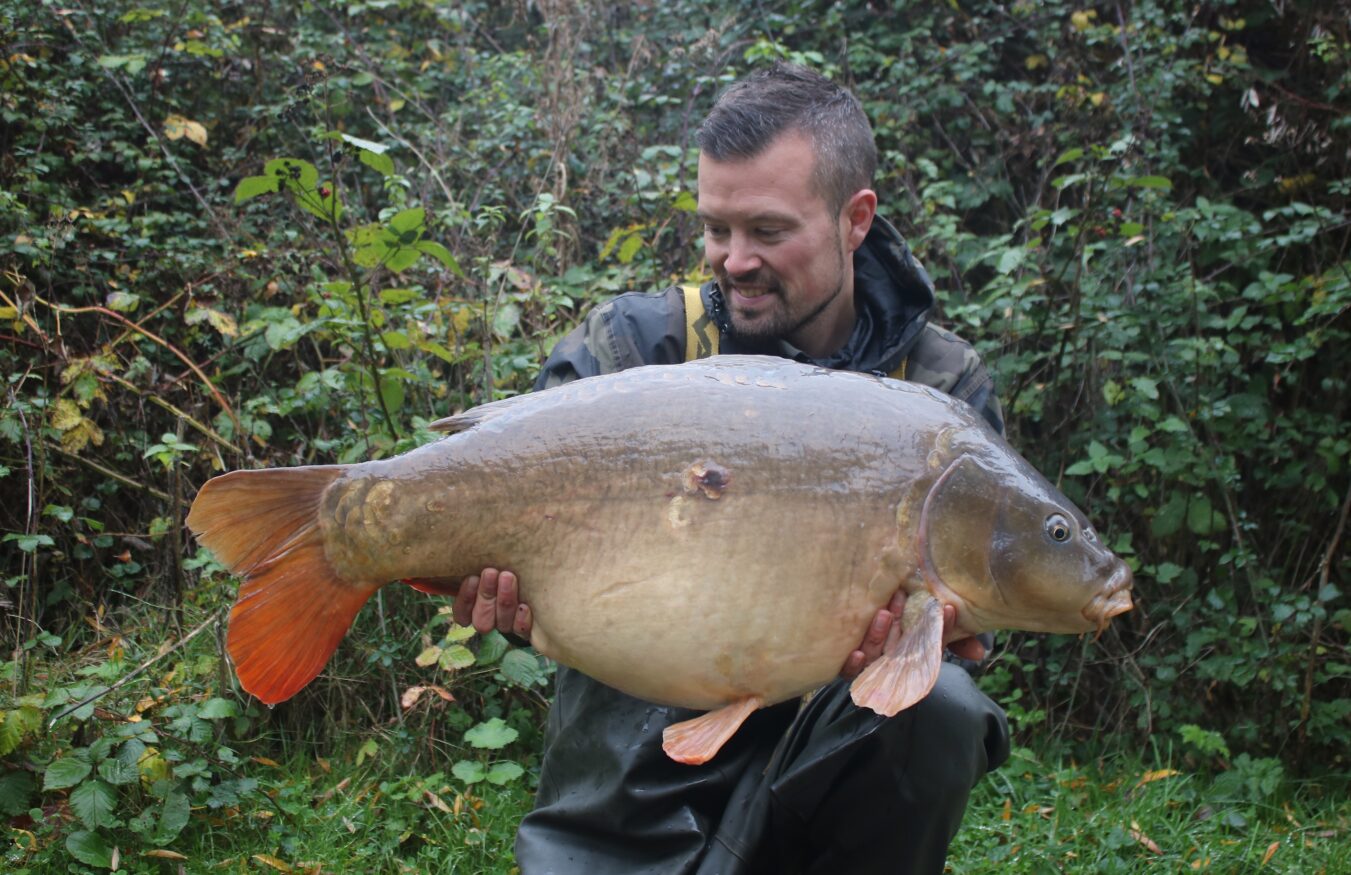 Filming Pressure
80lb of Carp
I managed to do some filming with Joe from Carpology at the lake during the Autumn. The session was a 24hr focus on syndicate fishing and the differences between that and day tickets. The first night I was one of six anglers on the pit and went as far away from angler pressure as I could. I managed a take in the middle of the night and after a spirited battle, netted what looked a nice thirty. As I lifted it, I realised it's bulk and recognised it as a fish I had caught before called 'Yo-Yo'. Previously, it had been around mid-thirties, so when the needle hit just over 40 pounds I was not only surprised, but also really pleased with my nights work. I awoke the next morning and always watched the water with a brew. I knew that a few of the other anglers were leaving that morning, so watched where the fish were comfortable showing. I had received no more action and after a few texts to the relevant recipients, none of the other anglers had caught. As I sat there, a few fish started showing off the road bank. One after the other, the show began to gather some pace and after the 20th display of carp acrobatics, I began to pack away onto the barrow. I was anticipating a move regardless, but with the display continuing with some intensity I got round to the desired swim as soon as possible. The other angler was just packing down to go to work, so I busied myself with some rigs and bits whilst he gathered the last of his things. As I dropped into the swim late morning, Joe arrived and most of the day was spent with him completing segments of the filming. As the day drew nearer to dusk, the rods were despatched to previously known spots.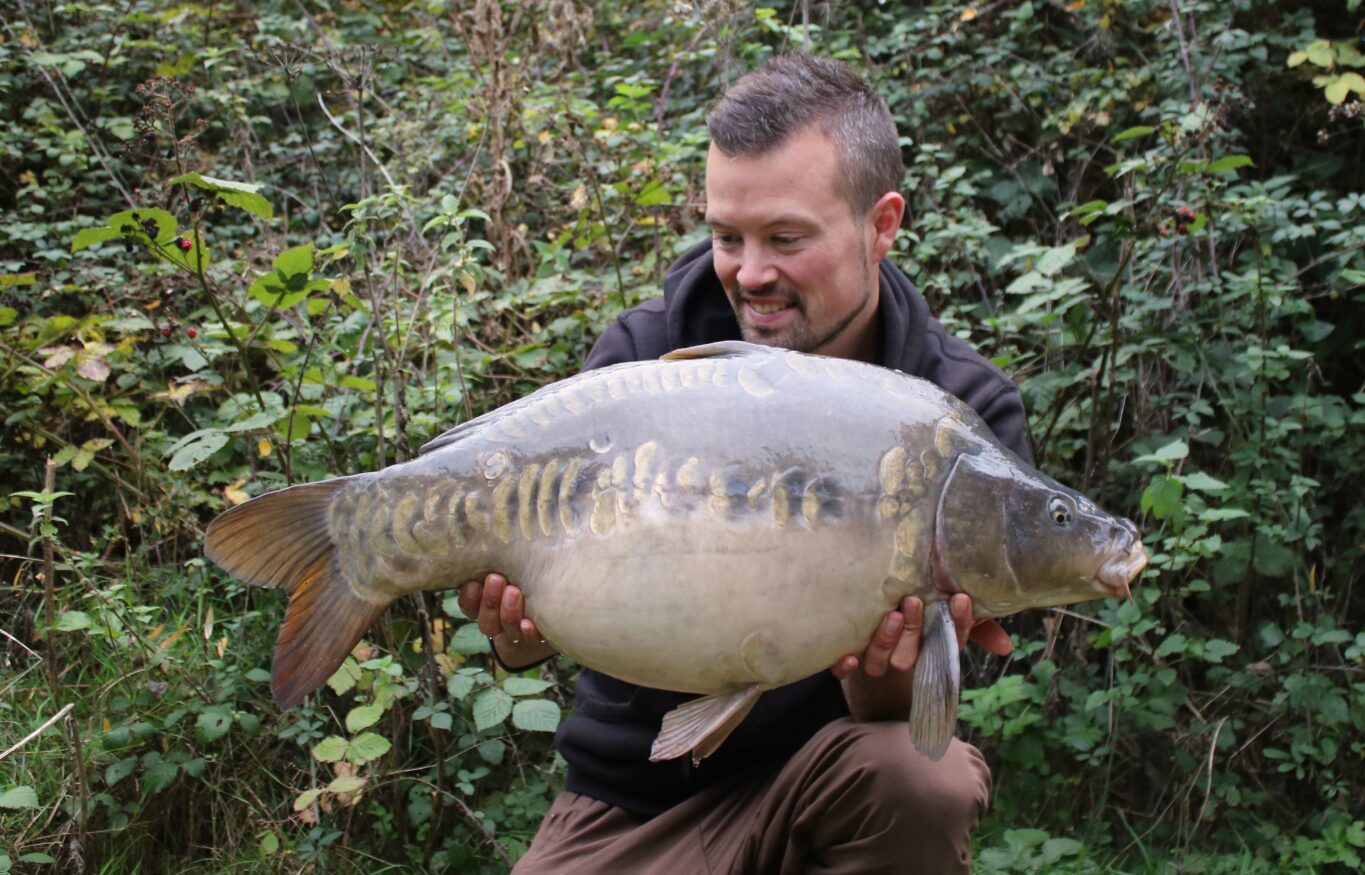 Never Give Up
Keep on Keeping on....
That night I received a couple of takes landing a small stock fish and losing another. As the dawn light began to illuminate the sky I had another take on my recast right hand rod. The fish fought well and eventually surfaced a short way out. Once in the net, I rolled her over and immediately noticed a recognisable scale pattern. I was 'Yo-Yo', again!! Joe and I laughed and after some quick photos, slipped her back without too much more stress. 24 hours, the complete opposite end of the lake, but the same bait and tactics gave me the most bizarre result I've ever had in my fishing.
Since then I've continued to get to the lake in the hope I can tick that last big one off the list. I have managed a couple, but things are evidently slowing down and my winter campaign is certainly in its infancy. Wish me luck and if you have a winter target water I wish you all the best with it. Take care.