04/01/22
Festive round up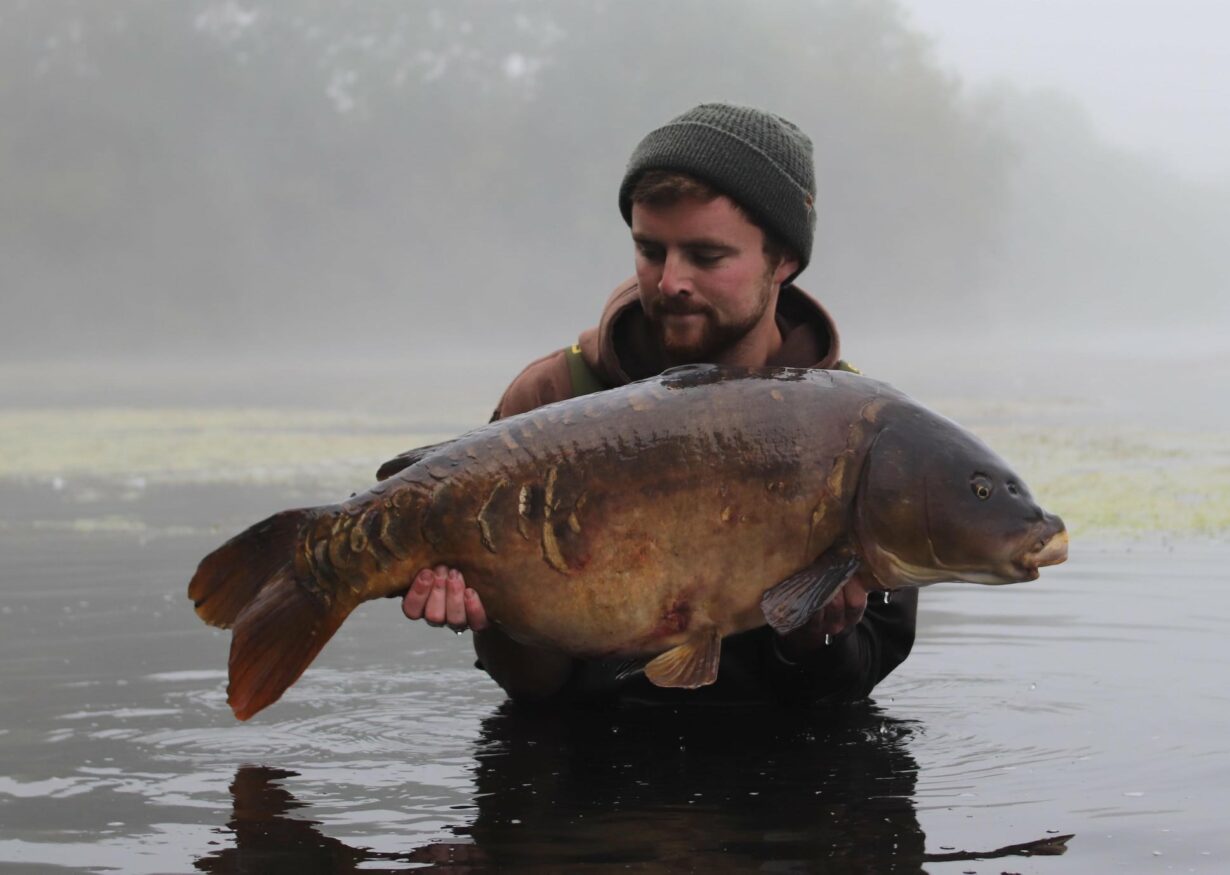 Making it happen
Stoneacres
Will Bradley sent us some lovely shots before Christmas of a few fish he'd caught from the notoriously tricky Stoneacres. A lake of dreams, containing old carp of the highest order. This one is known as 5 scales and fell to a mass baiting approach. Any bite is often hard won on this well known Oxfordshire complex so a big well done indeed Will, great angling mate.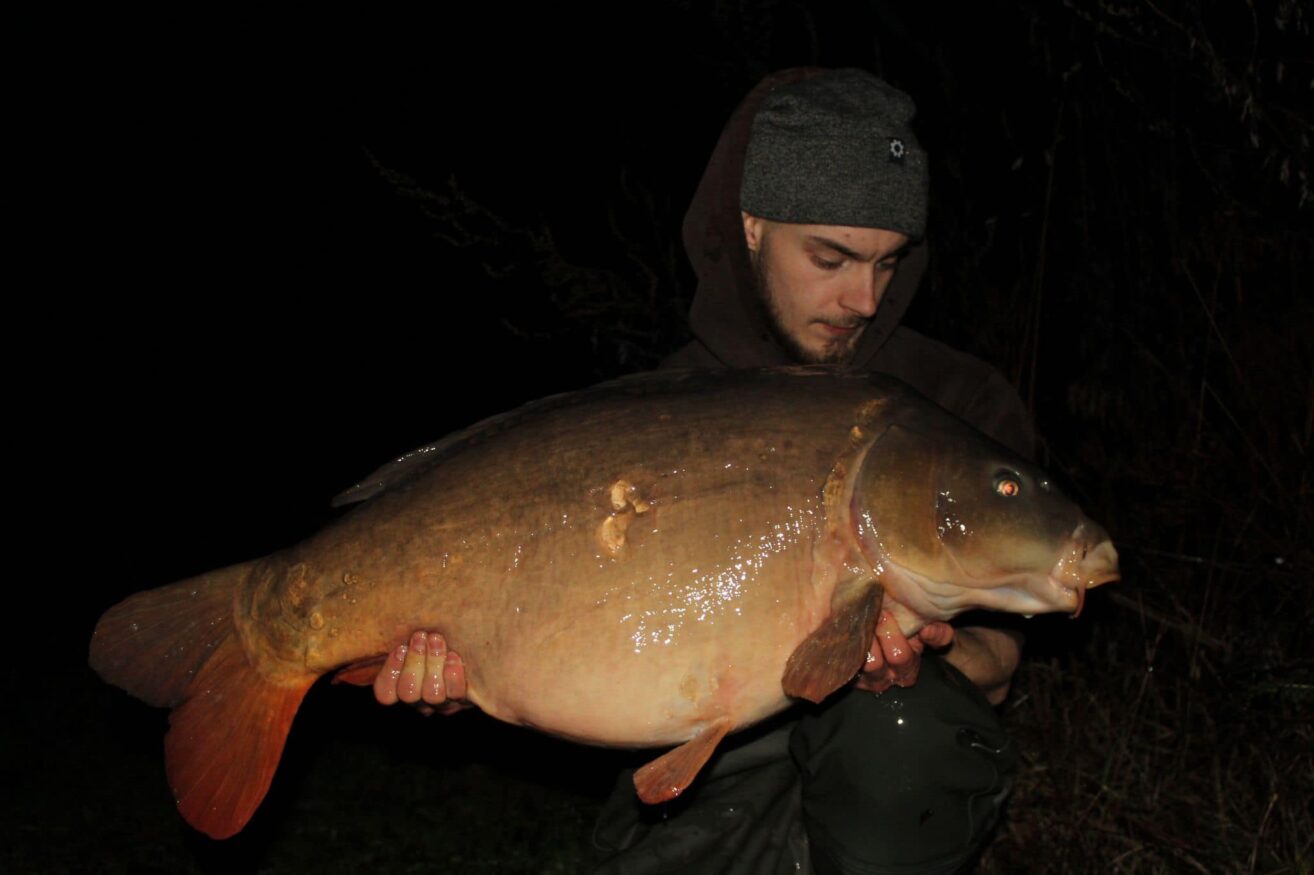 On a roll
Consistant
Jamie Day continued his fine form this season over the festive period with a couple of Christmas crackers from a variety of waters. This large framed, clean thirty was caught between Christmas and NY and fell to Jamie's favoured CreAmino crumb approach. Well done Jamie, good angling mate.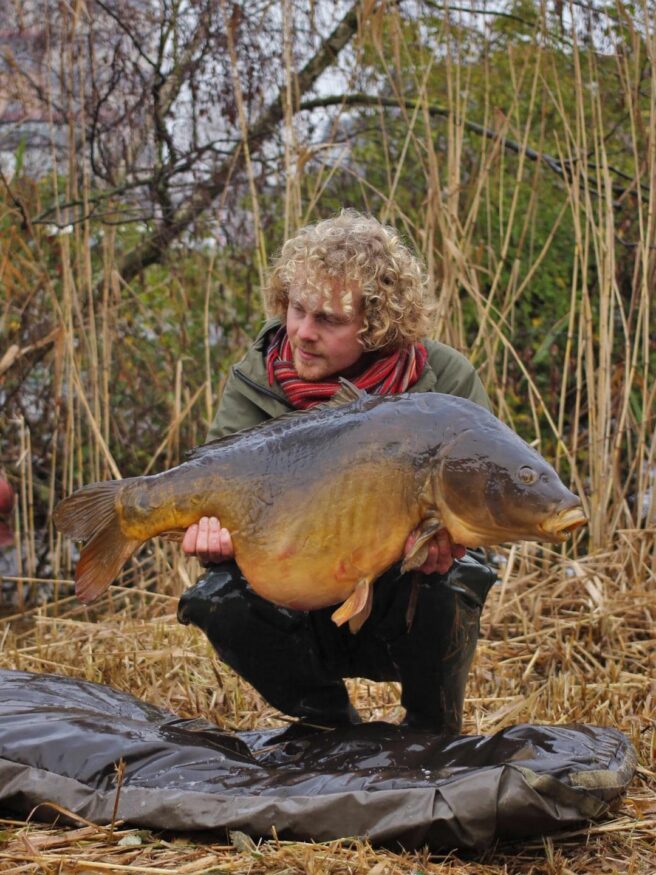 Under the lights
It's not everyday you get to spot a 40lb mirror mooching around a winter haunt under a street light but that's exactly what Kieran Hopkinson saw recently. He soon returned and lowered a Scent from Hell hookbait into position before all hell broke loose. The result being this mega, antique looking mirror of over 40lb.
We love hearing and reading about Kieran's exploits, they're inspiring and his writings in recent editions of Carpology magazine have been some of the best articles I've read this year, please keep putting pen to paper mate in 2022. A proper December brute, an early Christmas present indeed.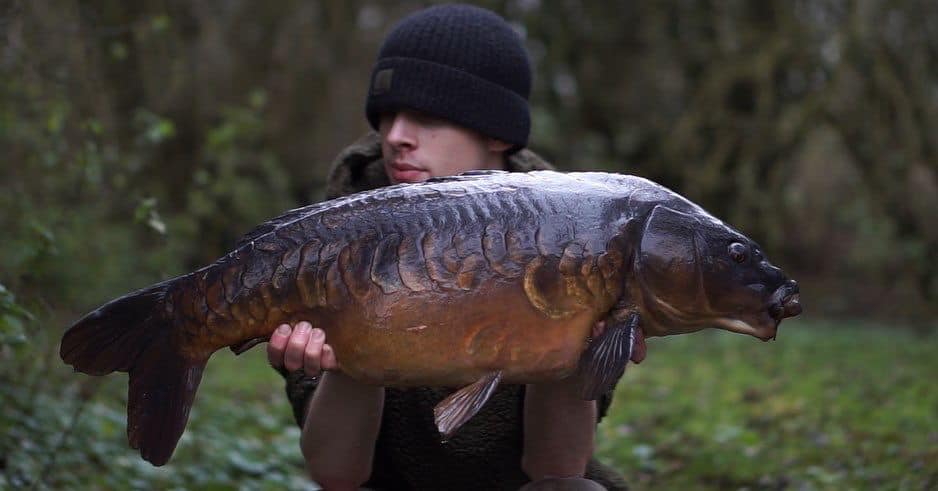 Cotswold result
Stamford Ballard has been hard at it recently here in the Cotswolds and making the most of the mild weather. Fishing a combination of our CreAmino and Monster Red he's caught consistently with plenty of Cotswold crackers being added to his album. This cracking, dark mirror was his latest prize that slipped up along with a 30lb mirror. Plenty of bites to be had I feel before the temps start to fall. Well done Stamford good angling.