08/08/22
Baitworks Social – Hacche Moor Fishery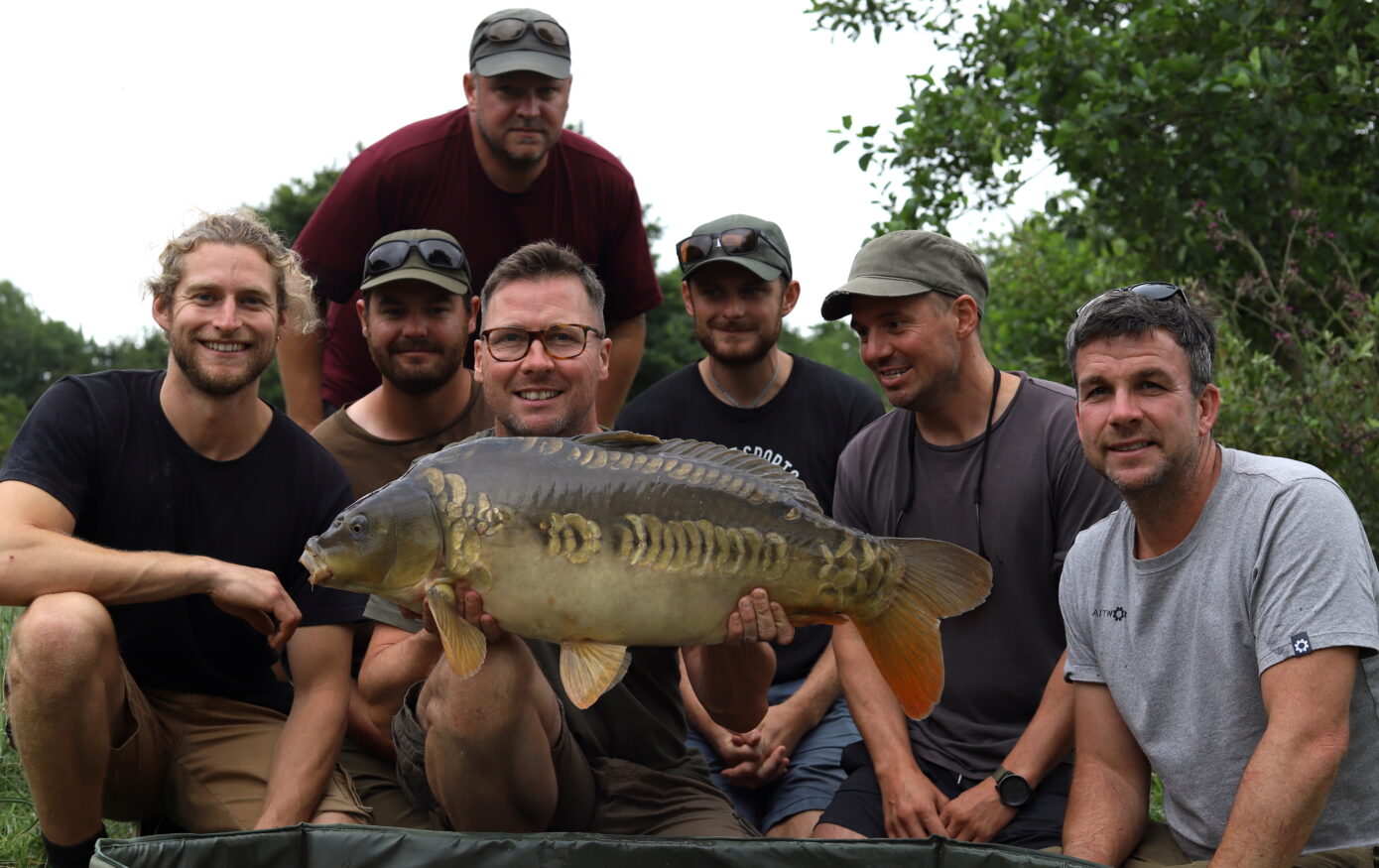 Long Overdue
Friends Reunite
With some sort of normality back into our lives it was now time to get some social fishing trips back in the calendar.
The sort of carp fishing we love usually involves solo missions in search of specific carp, social angling on these lakes is out of the questions as we find ourselves needing to be selfish in pursuit.
That said, it's always great to spend a few days away at a more relaxed venue, one that allows us to eat more BBQ food than one man needs in a lifetime and one that the carp feel sorry for our half hearted efforts with a rod and line.
This year we headed right back to an old haunt, the beautiful Hacche Moor Fishery in North Devon. A lake ran by experienced carper and friend, Andrew Parkinson.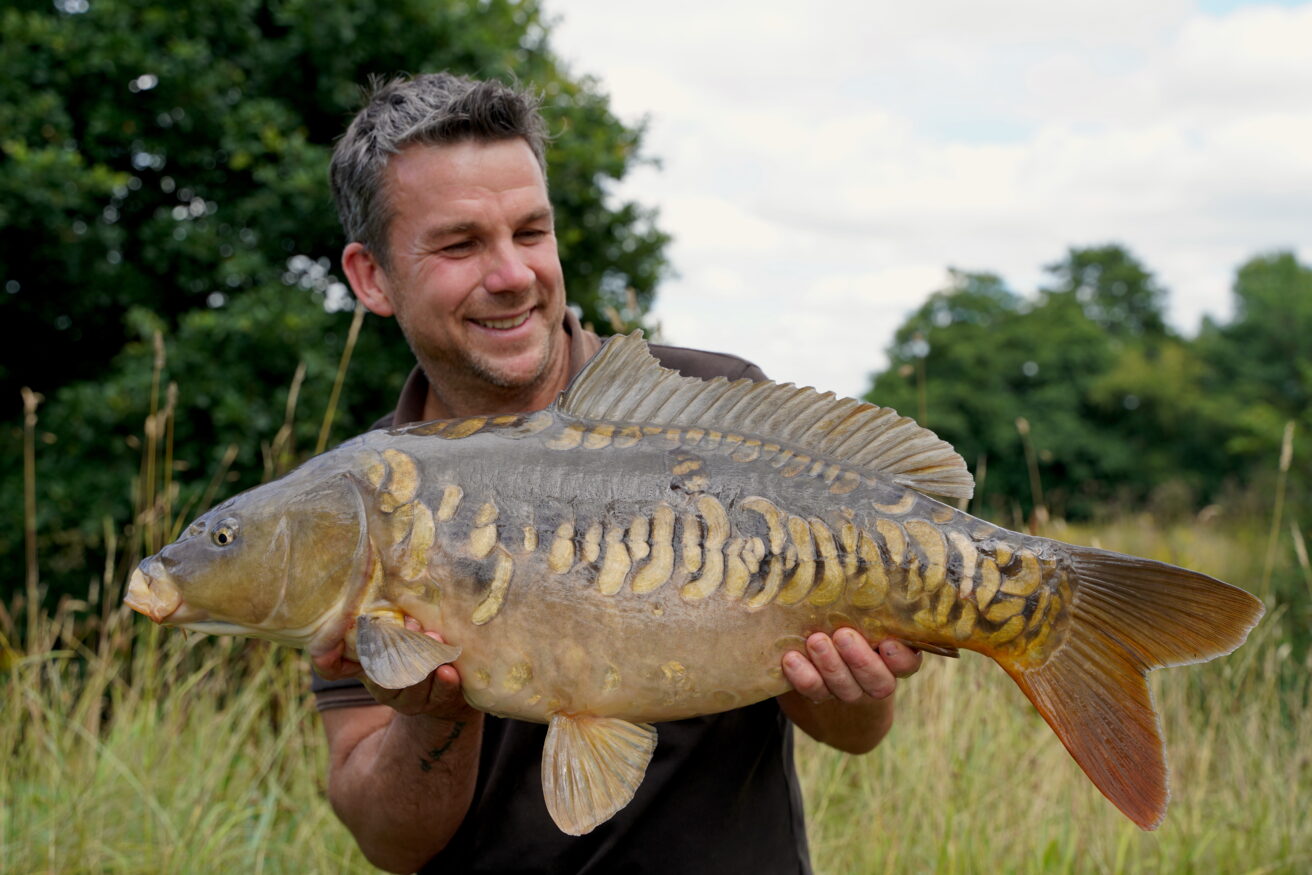 The Draw
Top Lake, Bottom Lake and Jakes Pool
With seven of us assembled in the car park by 1pm the first cold beer was cracked open before heading off for a walk around all three lakes on site. The carp were everywhere, all on show and looking right up for a floater.
The draw was done and it resulted in Marv, Giles, Liam and Jake fishing the top lake. While me, Mark and Dave headed down to the bottom lake with 48 hours at our disposal.
None of us seemed to be in a hurry, well apart from Mark who wasted no time in temping one off the top before I'd even set the bivvy up!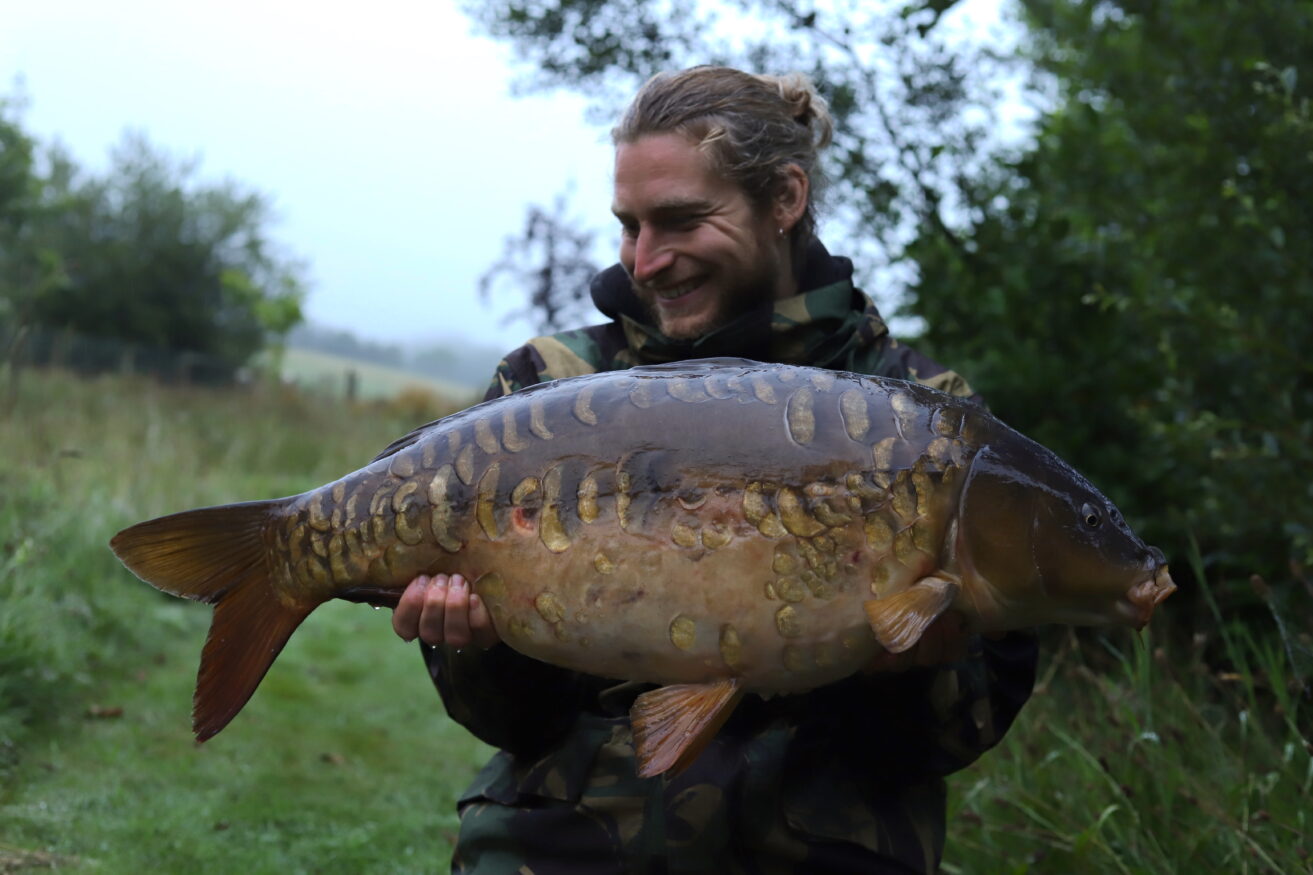 Food, Fun and a flurry of action all round
The Ideal Venue
You'd be hard pushed to find a better, exclusive style booking venue than Hacche. The lakes are close together and the bottom lake has a great hard standing area, ideal for the BBQ and evening steak feasts. Plus the carp and location make it pleasing on the eye on both counts.
The first night brought action for most of us but it was Jake on the top lake that had found a tiny little margin spot that seemed to be a honey spot. His carefully placed washing line method had picked off three beautiful carp by Tuesday afternoon and it was smiles all round.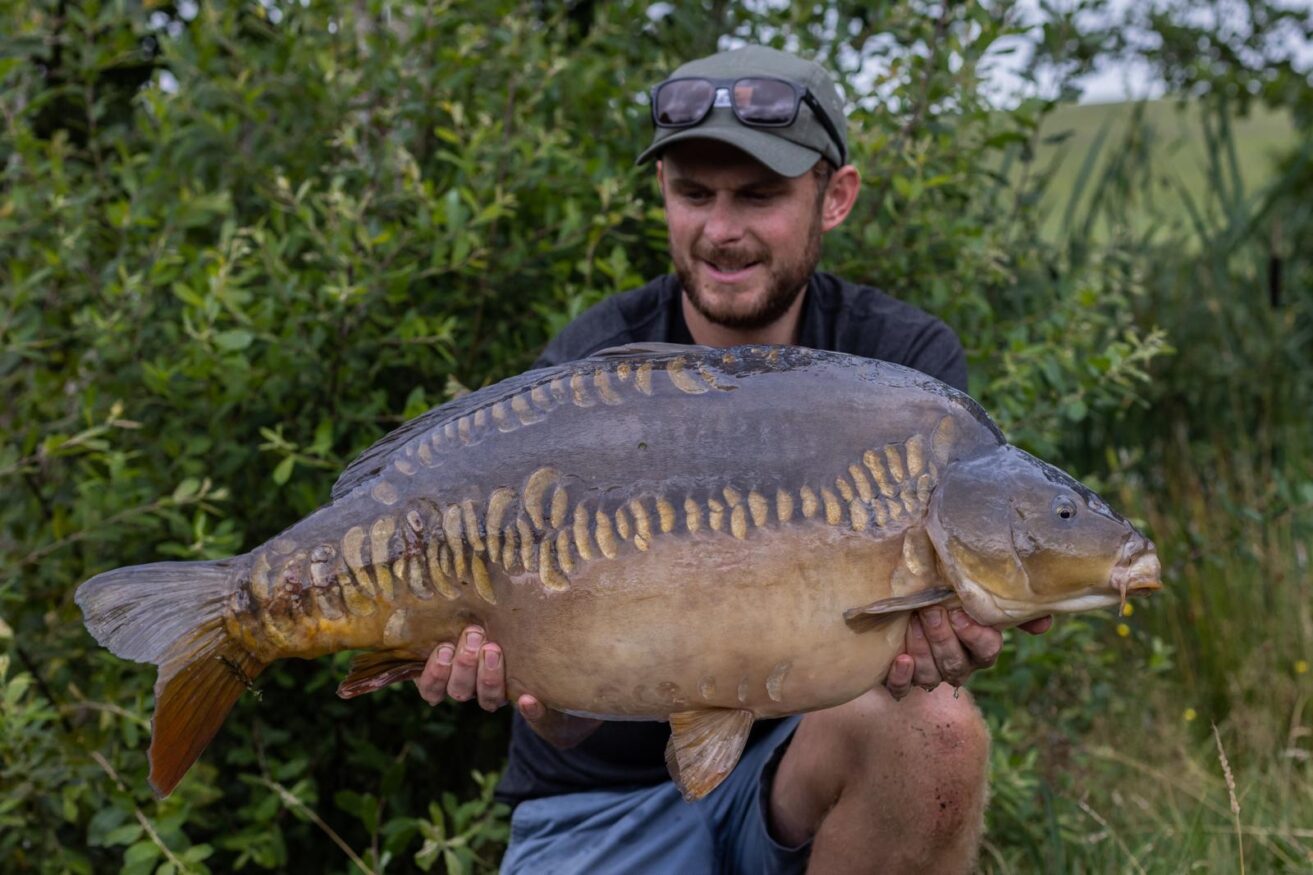 Action stations
Productive Margins
By Tuesday afternoon it was clear the winning tactics were carefully presented marginal traps, with small, almost tiny handfuls of bait spread over them.
Liam was targeting the margins of an island on the top lake and in quick succession landed two carp, topped by a 31lb linear.
That was followed by a flurry of action for Mark with two twenties, both caught a foot off the bank over a little sprinkle of EDGE pellet and I soon added a 25lb mirror to the tally using the same tactics for good measure. It was alright here, the carp were certainly keeping us busy and preventing us from lighting the BBQ!
Previous image

Next image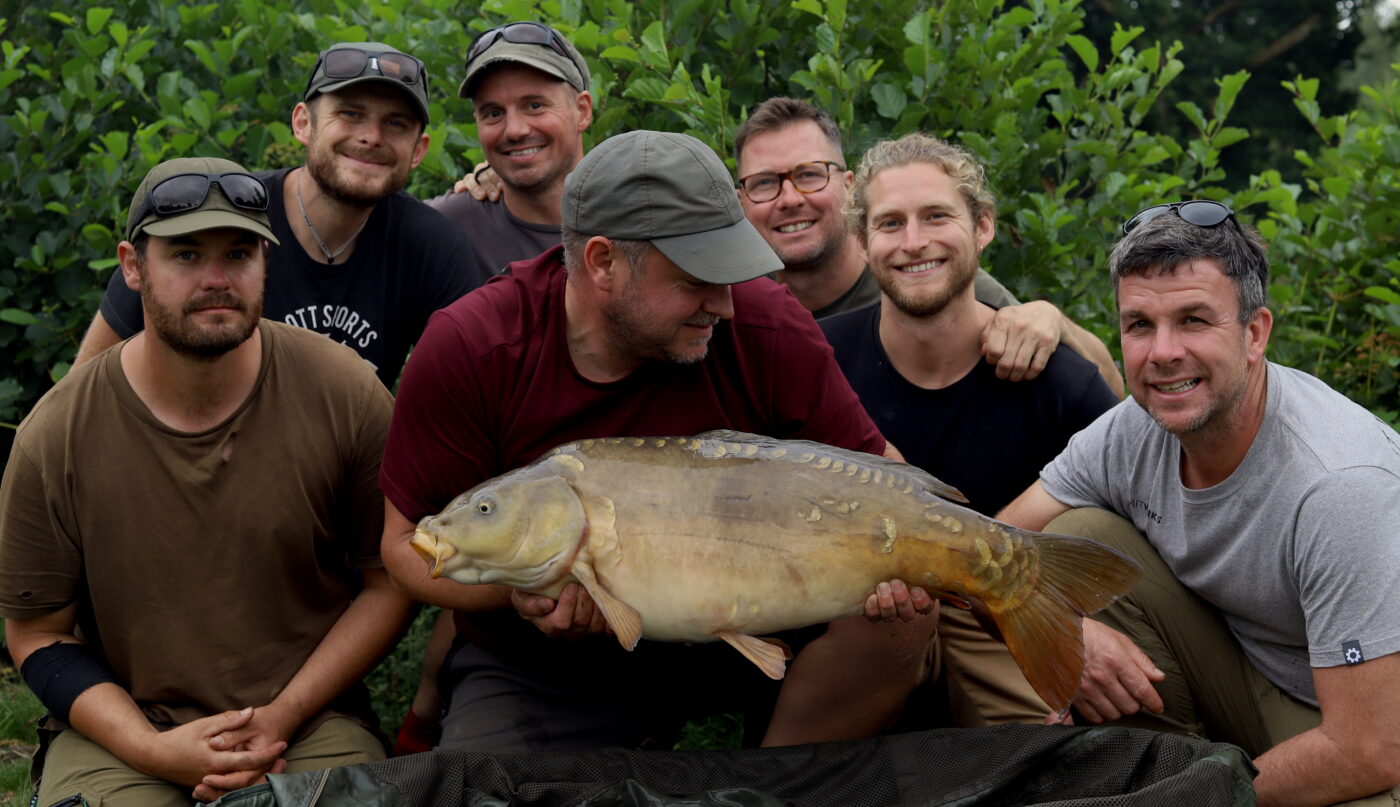 Stunning Carp
Under cooked burgers!
At last the BBQ was lit and Liam once again did a sterling job of undercooking the burgers and burning the pork belly steaks but we survived.
Just as we washed down the meat feast with a cold beer Dave's rod burst into life and once again it was a great excuse to set the camera up for a team shot, one to remember!
The best thing about washing line tactics is that the rigs are easily and quickly placed back into the margins and thats exactly what happened as we retired back to our plots earlier tonight to help the food digestion before bed!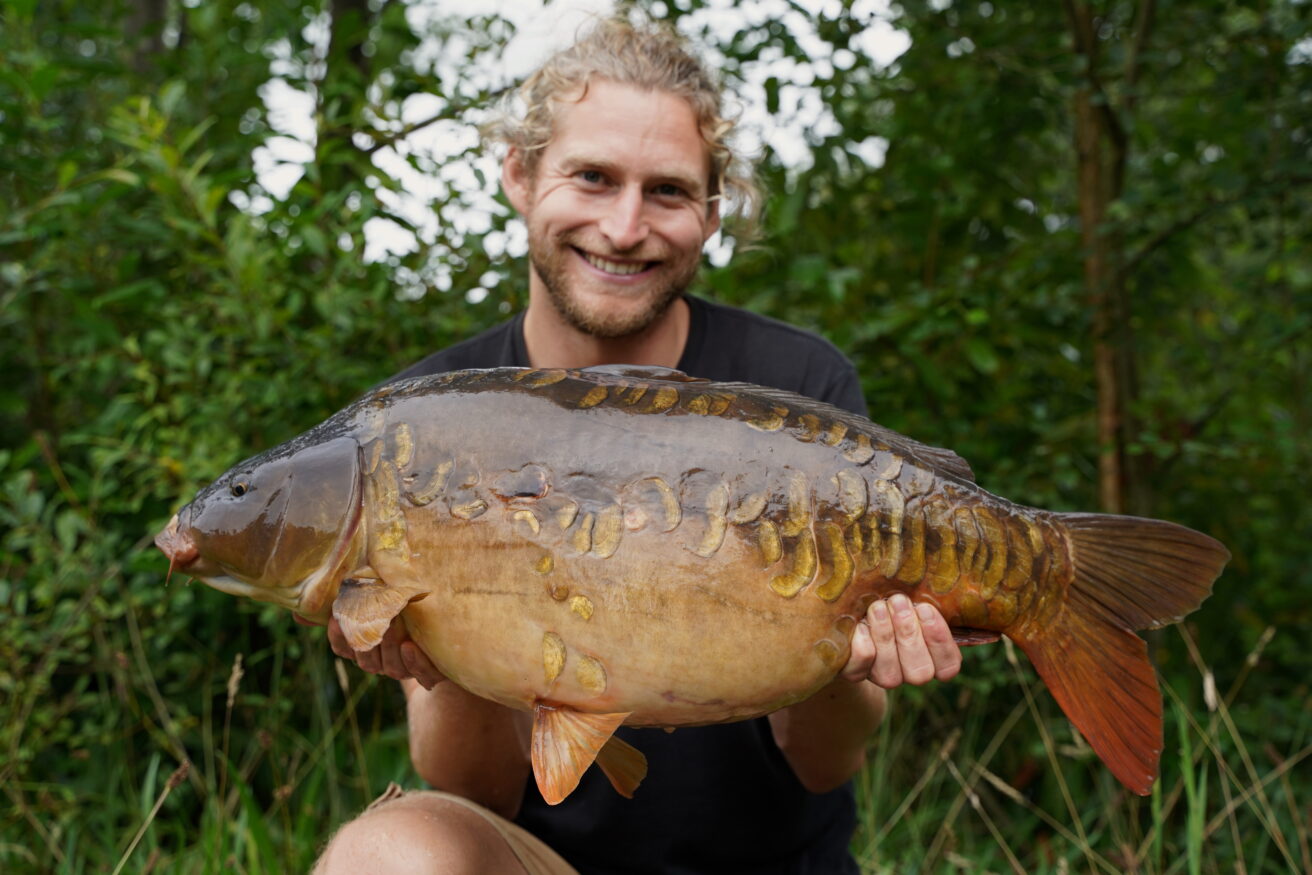 Stunning Carp
Jakes on fire
Well the night soon passed and a few more bites for us followed but it was Jake that stole the show. All his bites were coming to one rod, presented on a little passing point between the bank and a thick weed bed.
The next two bites were exactly what Hacche is renowned for, beautiful mirrors, in pristine condition.
Jake was on fire and it was great to share the moment with the best of friends.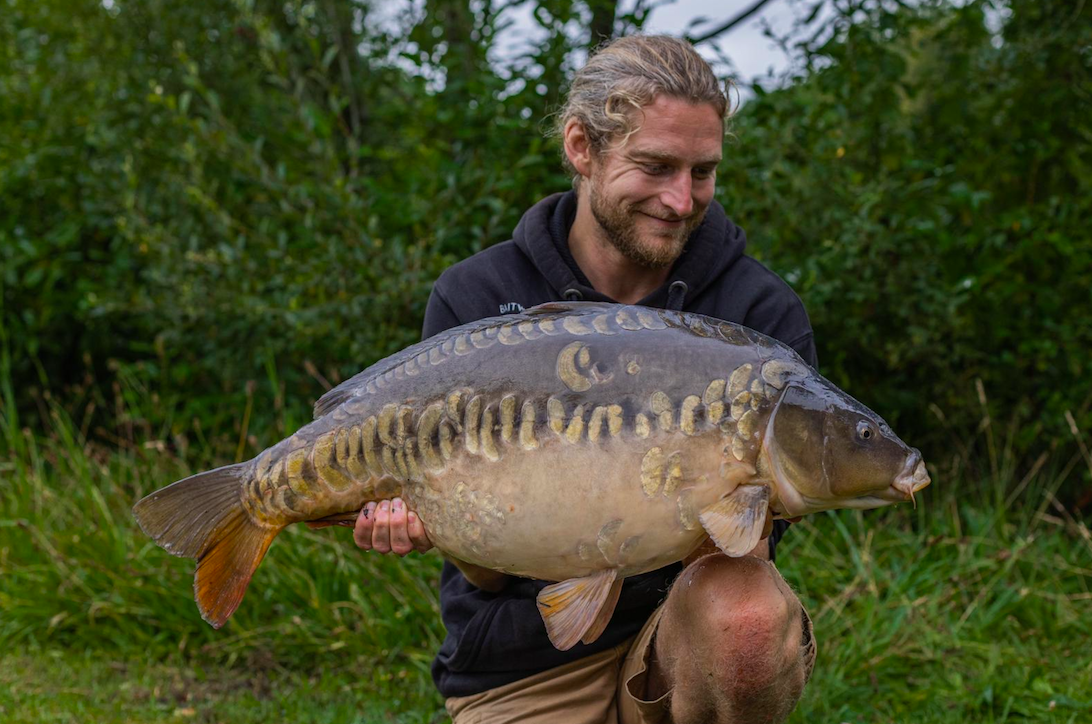 All Good Things Come To An End
5 STARS
Well two days whizzed past in the blur, we caught 16 carp between us and it was just the tonic we needed. We don't see each other enough due to busy life schedules but when we do we always have the best of times.
Winning tactics for all of us included EDGE pellets, tiny barrel hookbaits and a little sprinkling of boilie crumb.
Now if you're looking for an exclusive booking style venue then be sure to check out Hacche, it's full of wonderful carp, in beautiful surroundings and it's ran by an experienced angler, it ticks all the boxes and we can't wait to return next year. It's 5 stars from us! – https://www.hacchemoorfishery.co.uk/
Tools for the job at Hacche