14/11/18
Lake record to the Heat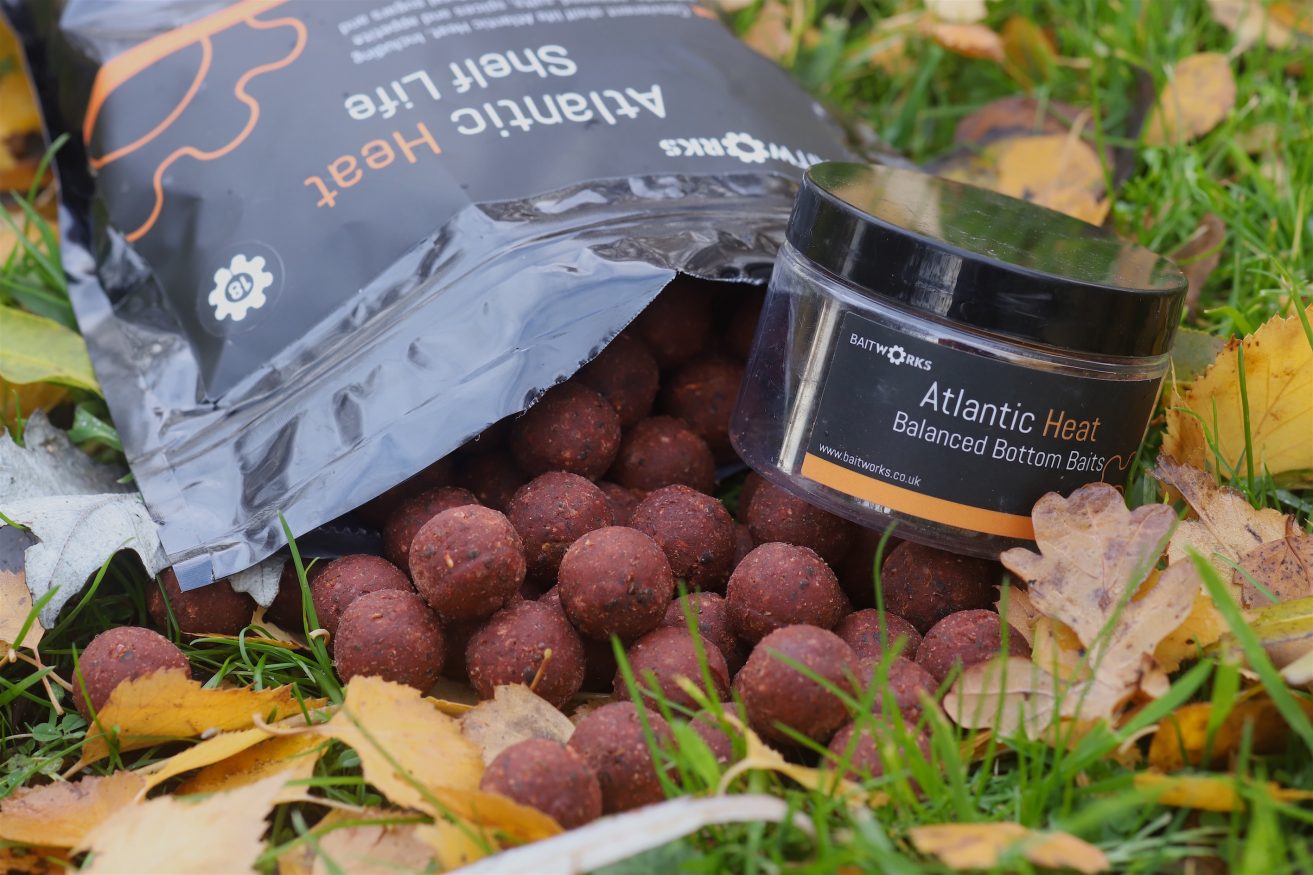 Josh Ramsden's carp fishing session just got better and better as the weather deteriorated last week. Turning up to fish a couple of nights at his syndicate venue, Josh eventually spotted a fish show in a area of the wind battered lake. He borrowed to the swim and then set about introduced a kilo of Atlantic Heat 18mms over the area where the fish showed. Two 18mm Atlantic Heat balanced baits were then punched out over the top.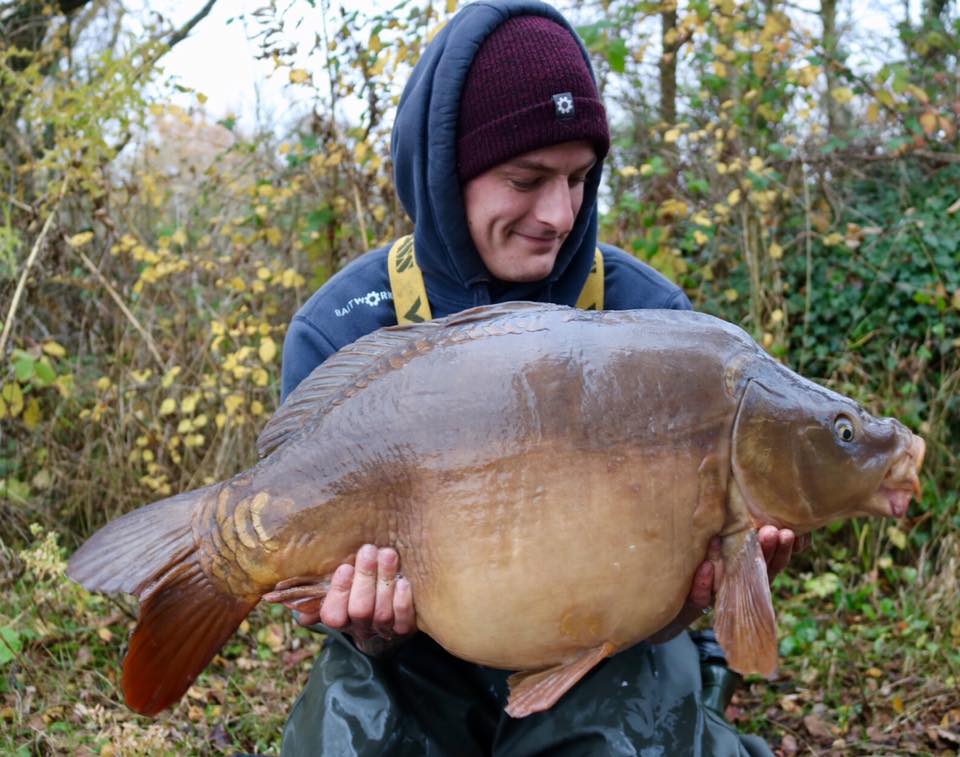 Josh was soon into a carp the following morning, a plump 28lb mirror. The day passed uneventful on the fishing front but a storm was brewing and the heavens opened that afternoon and just didn't stop!
That night a couple of bleeps singled a take on the right hand rod. as soon as Josh hooked into the carp he could tell it was a little bit special. A very large, slow moving fish was holding steady in the choppy water some 50 yards out. Steady pressure eventually had the fish moving and some 10 minutes later a huge carp was in Josh's net.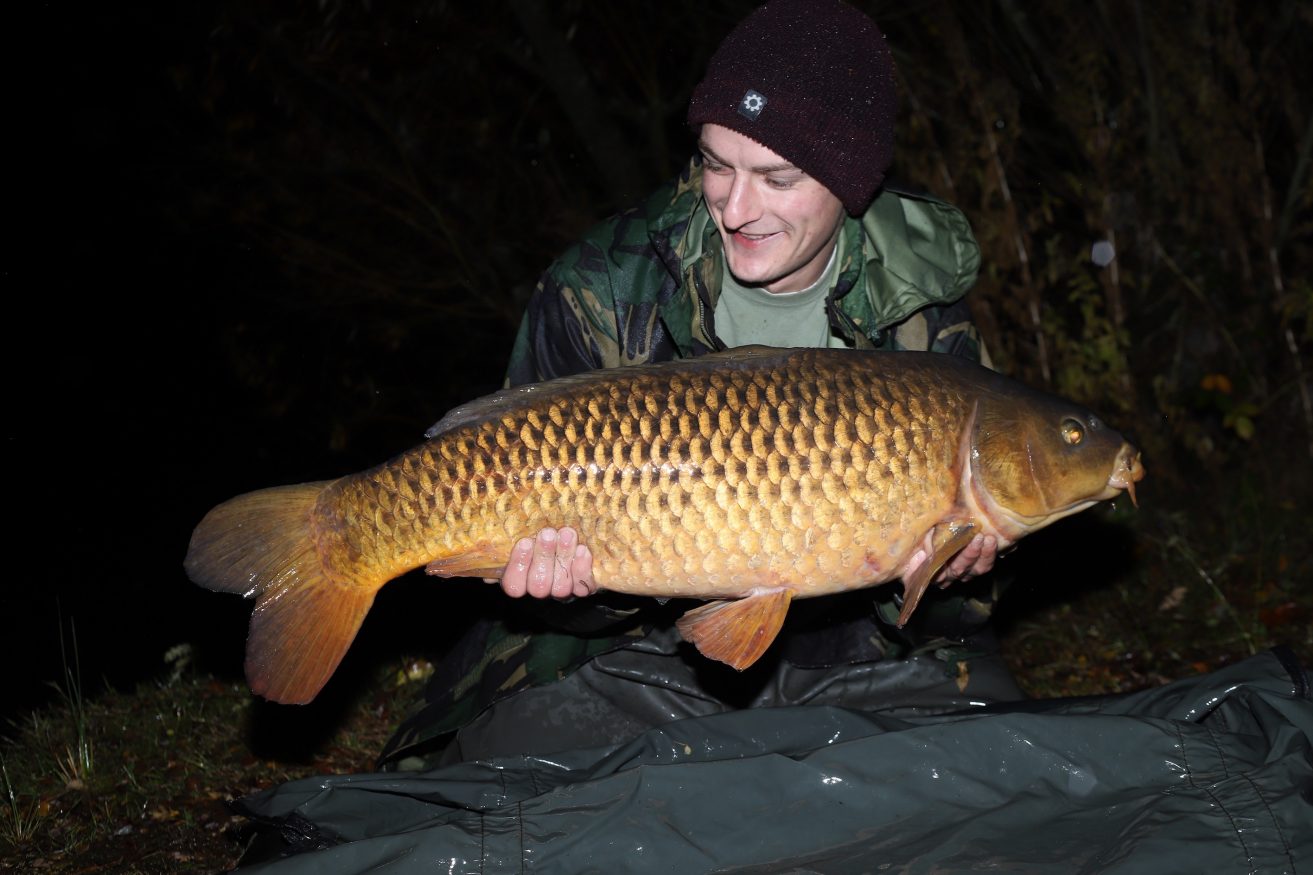 A phone call to myself had me assembling the camera gear and also calling a couple of friends to assist with such a big carp. Three soaking wet anglers trudged their way to Josh's swim and helped weigh and protect the fish that was before them. Before we could attend to the big fish , Josh had caught another as we were travelling to him, a 22lb common was quickly pictured before the big girl was placed on the unhooking mat.