30/05/22
City Break – Mark Bryant
Time Well Spent
Fatherhood
As a father of two young children it's fair to say that the carp fishing style of my younger years has well and truly been parked for the time being. By that I mean the time I once had at my disposal would see me huddled under the brolly for two or three nights at a time. These days my angling is like a headless chicken, grabbing a rod and running or riding (on my bike) around as many lakes as I can looking for a quick opportunity before having to pick the kids up from school!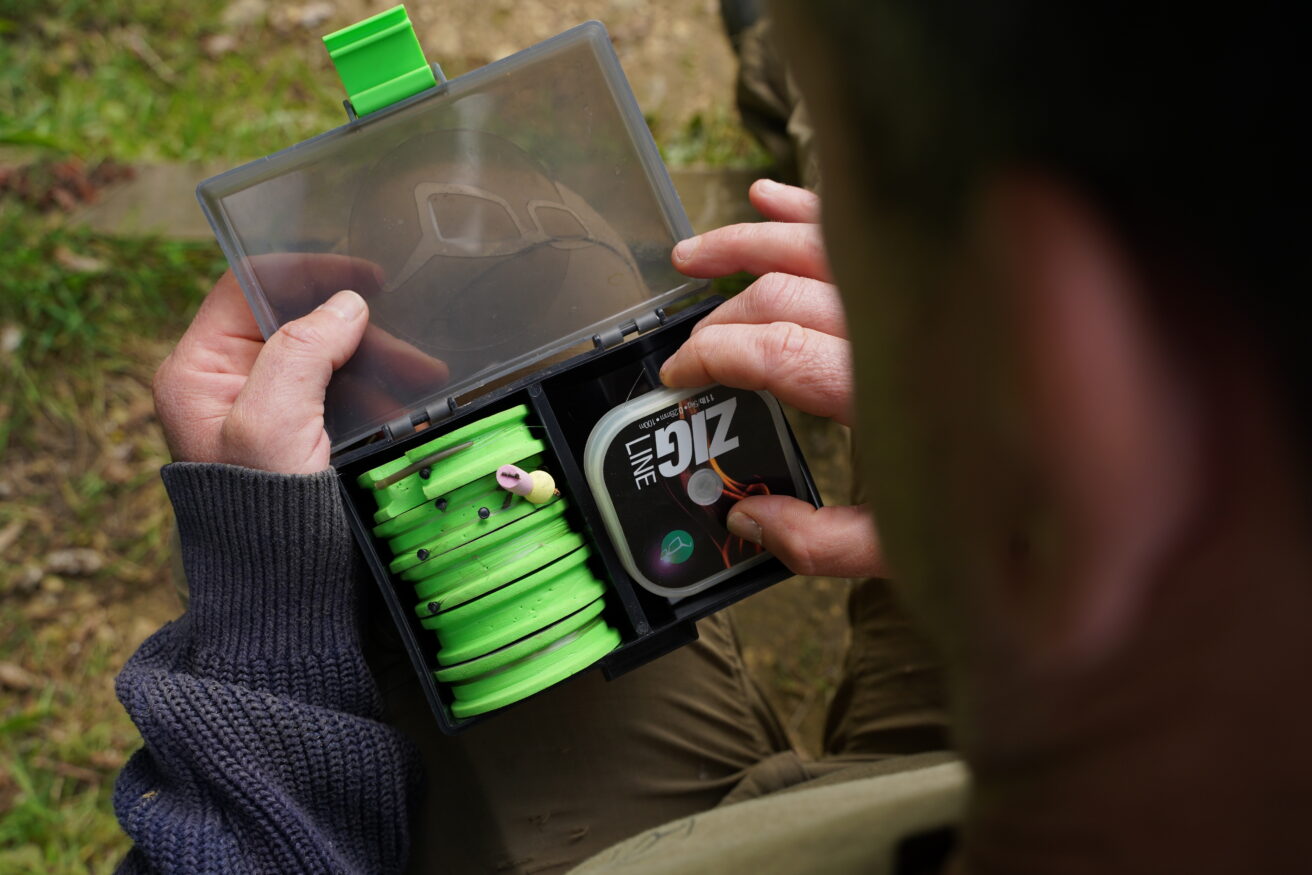 Rare Bank Time
Social
In fact I can almost count on one hand the amount of nights I've done in the last 12 months. This isn't a moan, in fact it's made me put more effort in as the only way I can succeed is to try twice as hard with the limited time I have. However, a rare opportunity cropped up a few weeks backs to head off to the city for a very rare two nights on the bank. A good friend and old Baitworks employee Liam Mason had organised a social for a group of mates that hadn't spent anytime together since pre Covid, it was well overdue!
I jumped at the chance, cleared it first with the Mrs and if nothing else the thought of two nights on the bedchair to catch up on some sleep sounded bliss!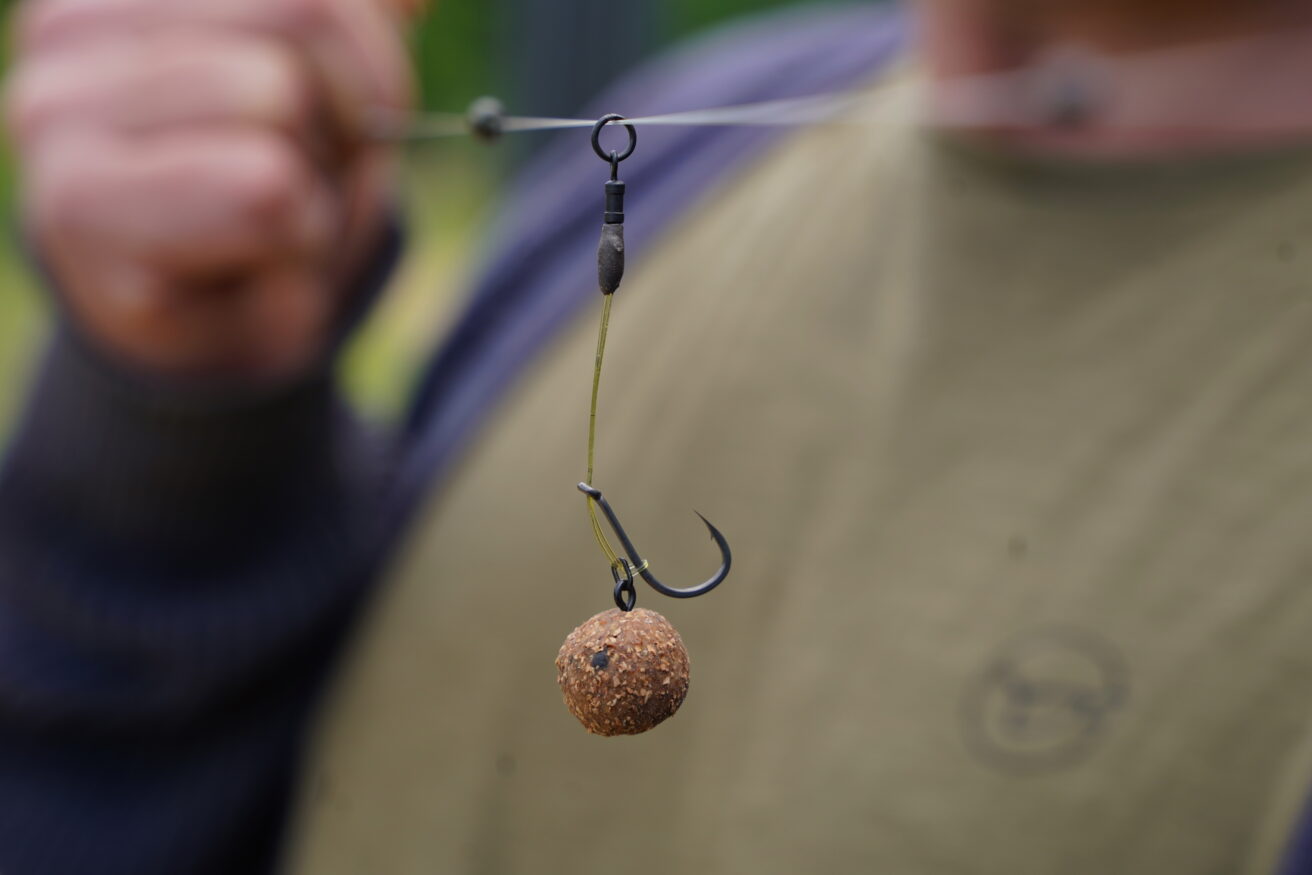 4am Start
Swim Draw
Friday came round quickly and we all met in London at 7am, which meant a 4am start (so much for catching up on my sleep) but by 7.30am we were all assembled in the car park ready for a lake walk and swim draw.
Swim draws are horrible, they throw watercraft out the window but it was a social after all and any carp would be a bonus. Coming out second from last was not ideal but I and actually picked a swim with a few carp milling around in it, bonus. I wasted no time in getting some naked chods presented near some feeding activity before setting up the house for the weekend.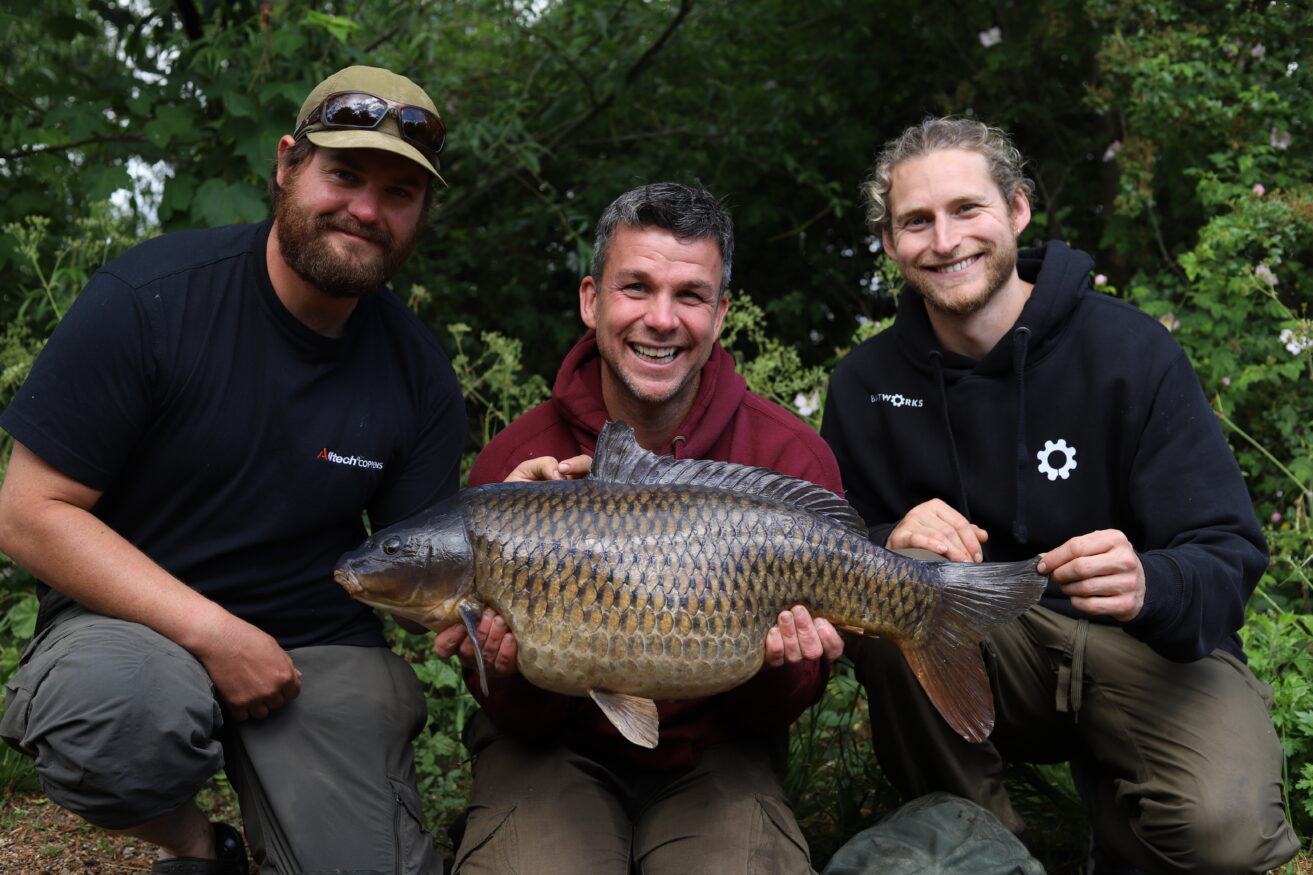 A Crazy Hour
Off The Mark
Well I didn't expect things to kick off so quickly but I certainly wasn't complaining with two quick bites just after a serious rain storm. However I could of done without a double take, they're never easy to deal with but luckily Jake was on hand to help me wrestle them both into waiting nets. One actually got snagged down to my left so that one involved a little dip with the net but the battles were won!
The first one was a beautifully dark common, but the second was a mirror that blew us away. It was an old one for sure, purple flanks, with an almost ancient glaze over them certainly had us all in awe. A classic stow carp was soon behaving for the camera.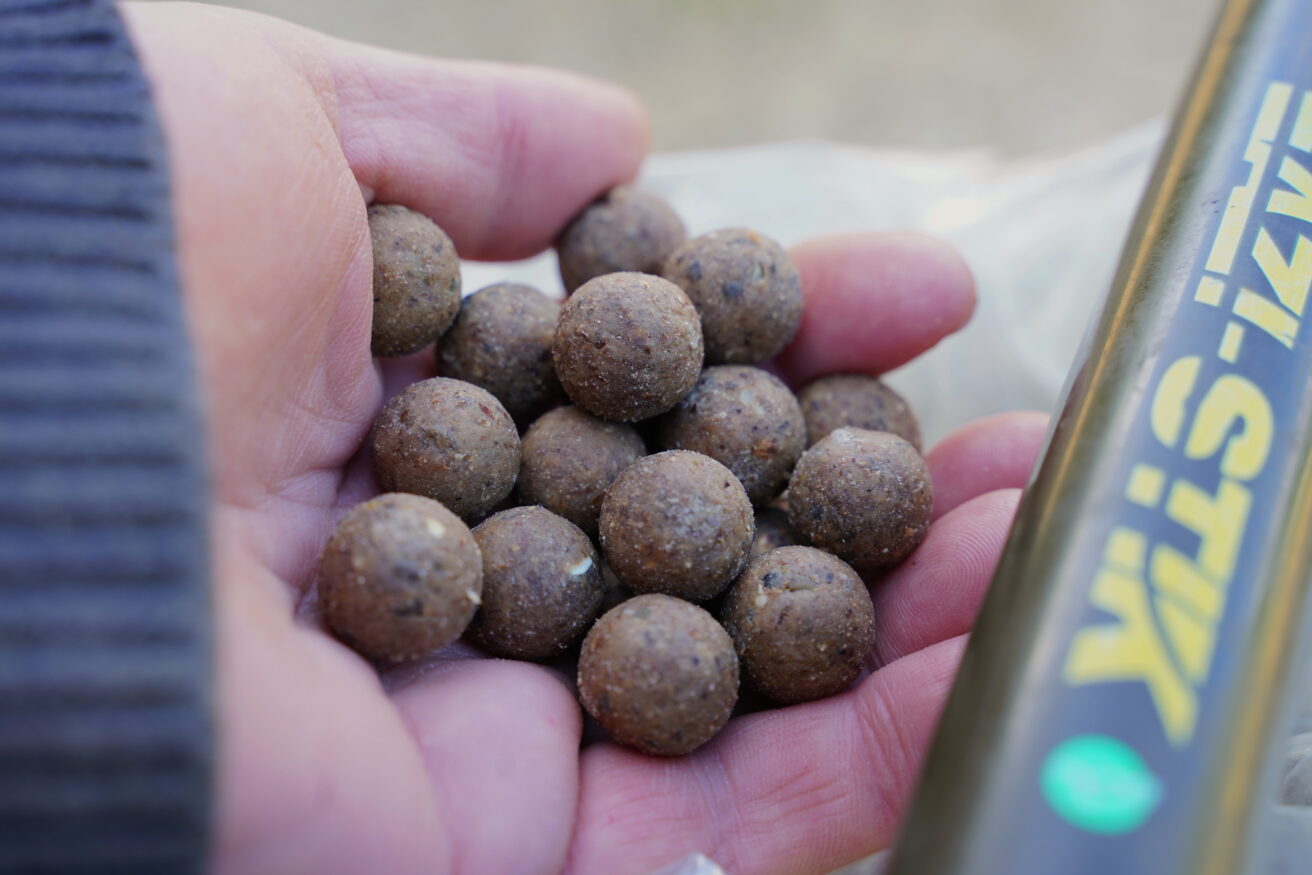 Changing Weather
Zigs and Chods
The fist two bites came to contrasting methods, one on a short zig and one on a naked chod. The sun kept popping out from behind the clouds and as soon as it did the carp popped up like corks. Then the rain would come in again and they'd drop down, into deeper water.
I decided to stick with the chods for the night ahead with a light scattering of baits over the top with the stick. The light was soon fading and it felt great to be spending a rare night under a thin layer of nylon once again, I'd missed it that's for sure.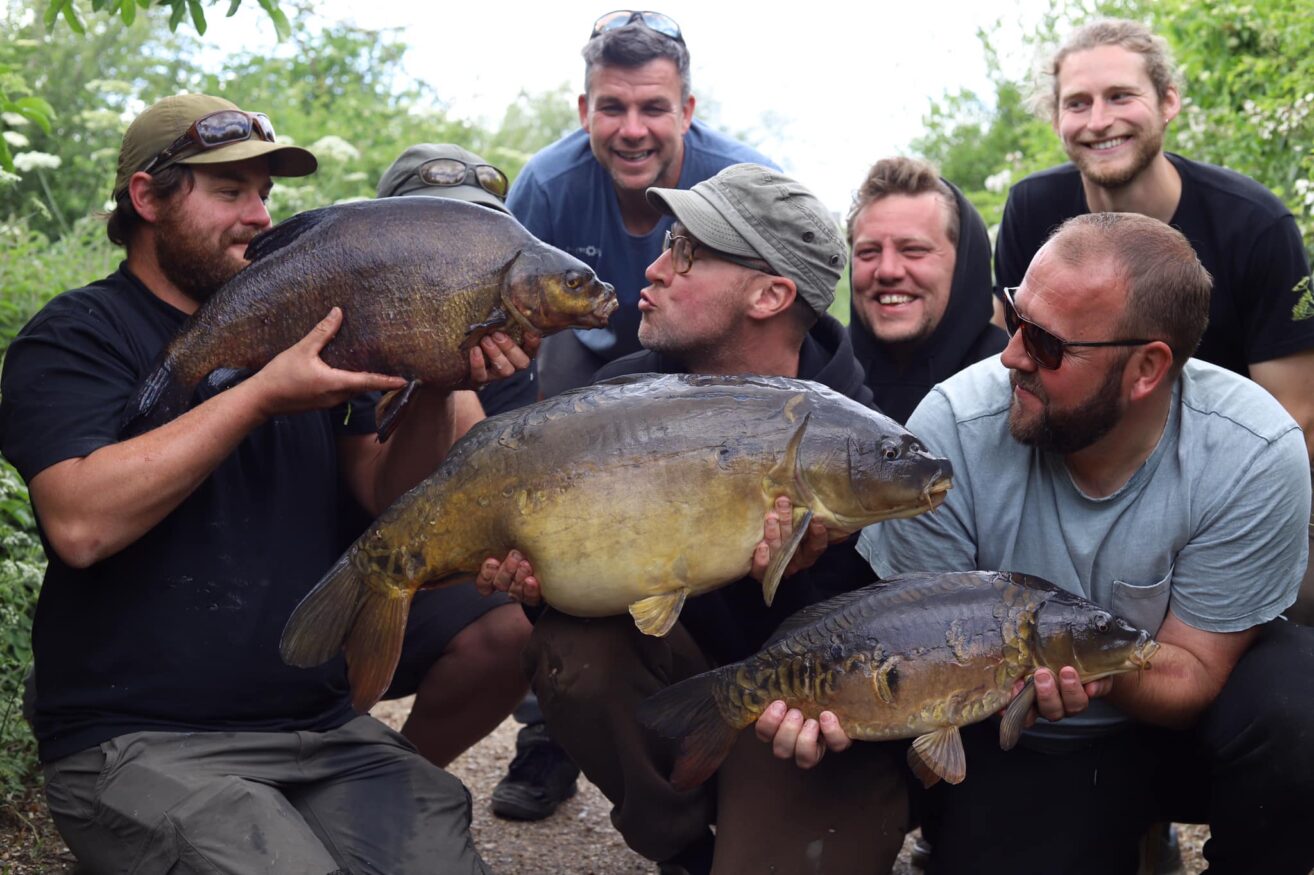 Bream City
Fun Times
Well the night didn't quite go to plan, between me and Jake next door we must of had over a dozen double figure bream, these things were huge. in fact Jack weighed his biggest one and it settled on 16lb 8oz! A real specimen and one we all admired. So much for me catching up on some sleep!
The morning soon ebbed away and I skipped the rods in to rest the swim and spent most of the day with other lads who'd found some carp on one of the other lakes and were all having a great time between howling buzzers and group shots.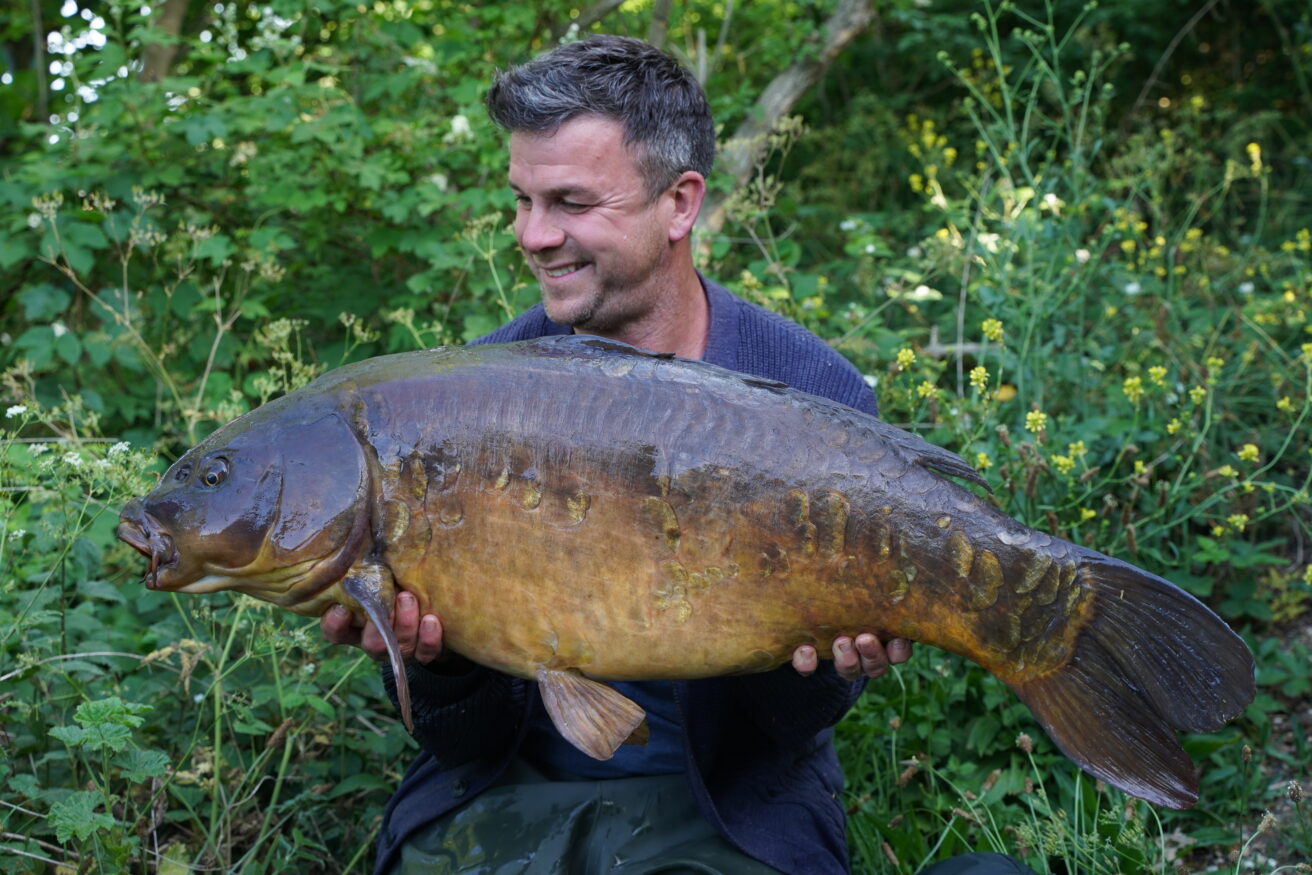 All Good Things.....
Last Gasp Biggie
The second night soon rolled in but this time I decided to bring the rods in close and fish them at the bottom of the marginal slope. firstly because I'd seen some fish sneaking past earlier that day and secondly I hoped to avoid the shoals of bream that seemed to love the deeper, silty spots out in the lake.
I drifted off to sleep around midnight and the next thing I remember is coming round with a rod in my hand, attached to a very angry carp.
The fight involved many attempts to find refuge in some marginal snags but eventually a very long mirror came gliding over the net cord to put a huge smile on my face. At 38.03lb this was very welcome and a fish that was probably older than me!
Mike came round with the camera to capture some lovely shots before I wrapped everything down and headed home. So much for catching up on some sleep, sleeps over rated anyway! Contact us today!
Be Lucky
Marky B