26/05/22
Jamie Day – Crinkle at 46lb 8oz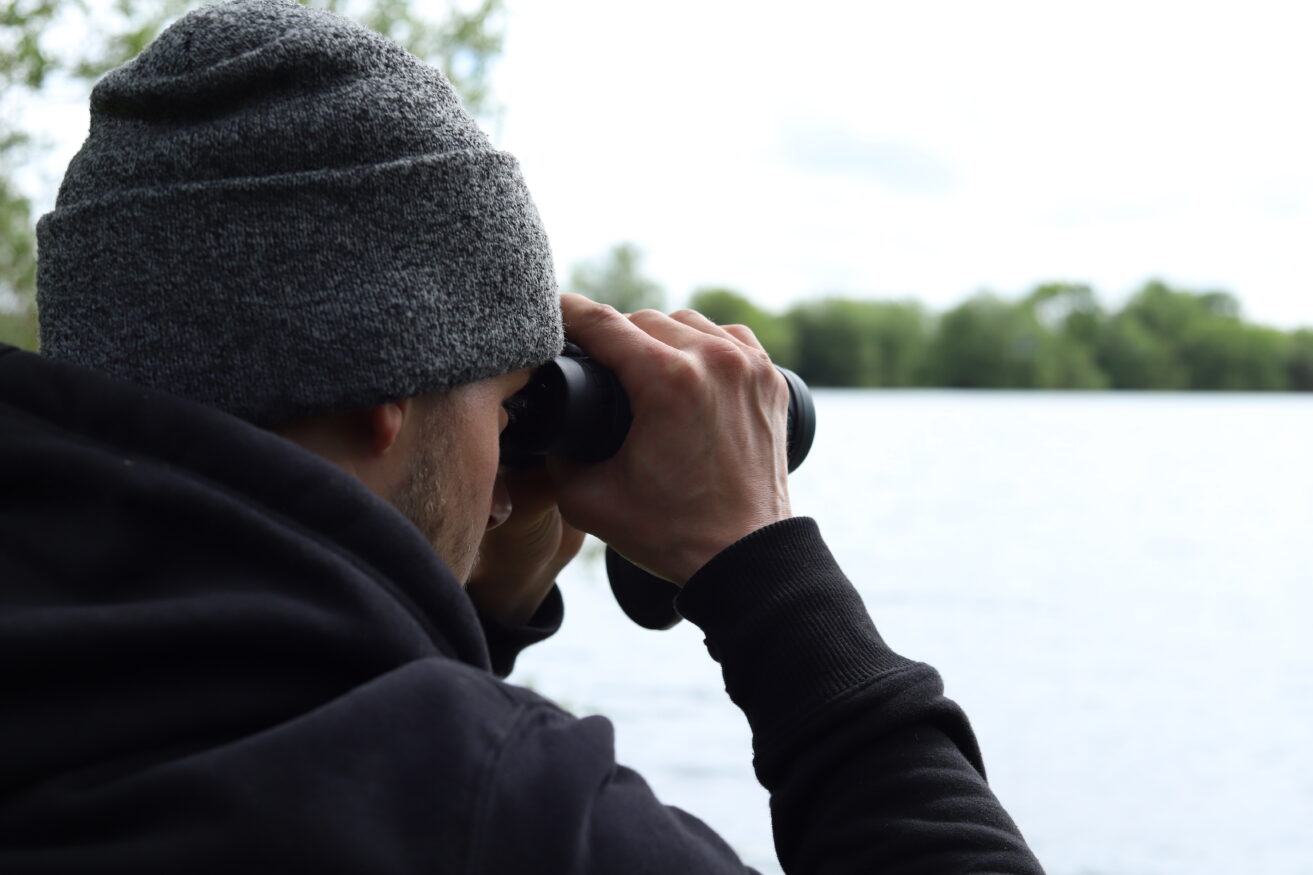 Work Nights
Find them First
I hadn't been fishing for a couple of weeks as life was busy. Time was spent with my girlfriend and my new pup, who still needed training. However I started to get the itch to get back into the swing of work nights. little 1 hour stints, midweek, between work shifts.
The first couple days were spent watching the lake early morning and evenings to help me decide on a area to focus my efforts. I eventually settled in an area which hadn't been pressured for a while and carp knew it, a few shows gave the game away!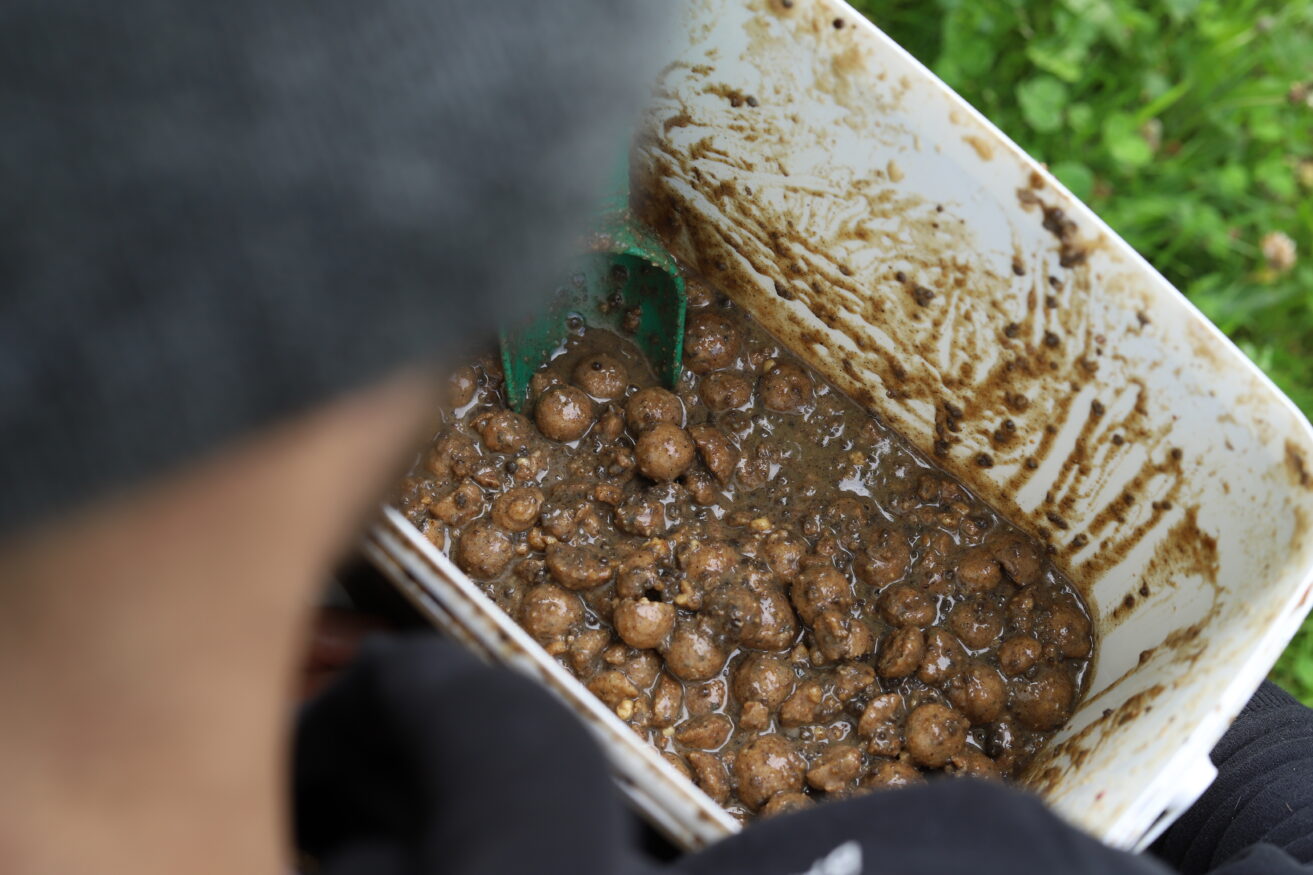 Find um, Feed um
CreAmino Banquet
The carp in this lake do like a bit of bait, the lake contains a good head of large carp so some 15's & 18mm CreAmino freezer bait, pellet, matching liquids and powders made up the food banquet. Then simple blowback rigs were the winning combination, as always made from Korda terminal tackle.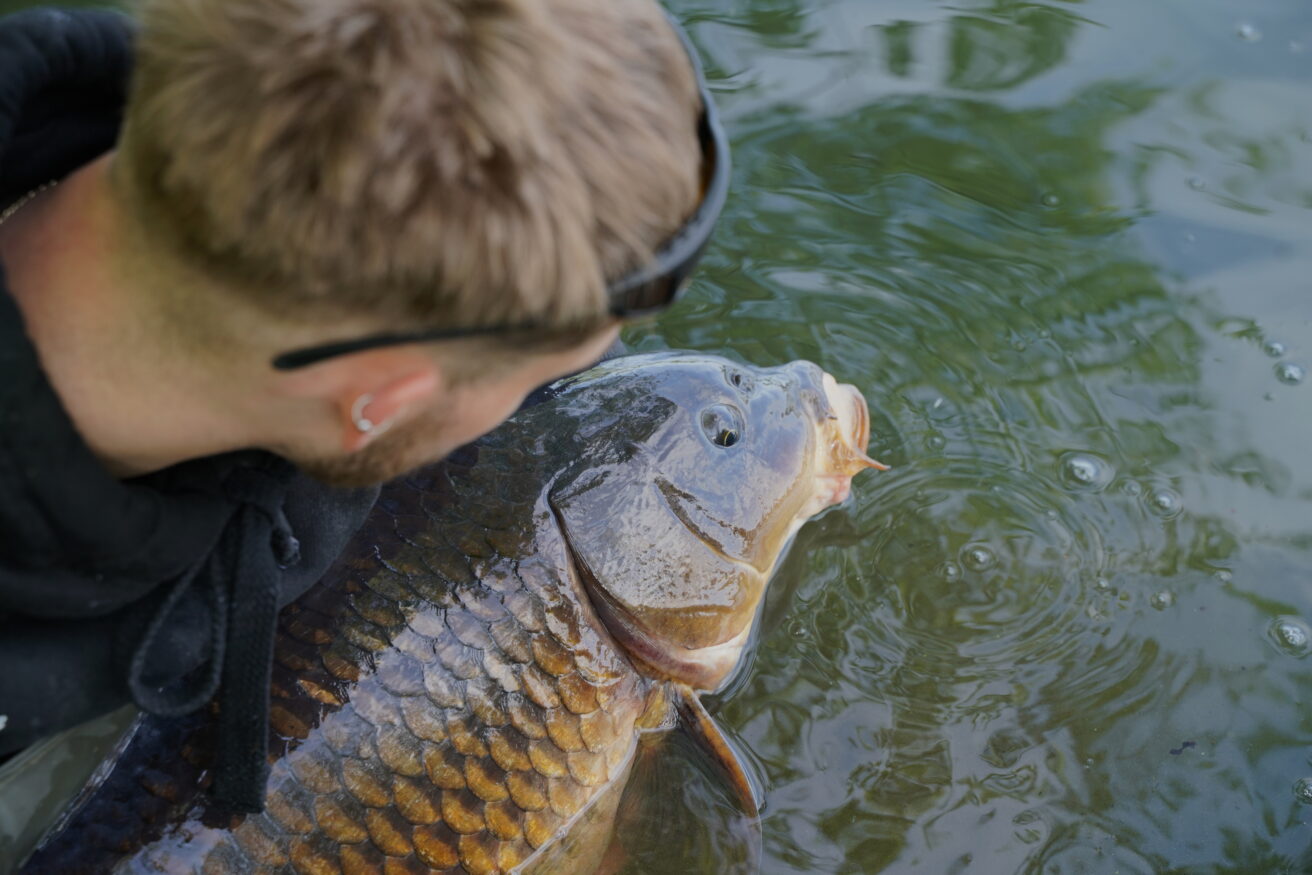 The First Night
Biggest Common
The first night in the area looked prime, the wind was trickling in and I had a gut feeling something was going to happen. That feeling of anticipation prevented me from getting much sleep, you know the feeling when you're almost waiting for the buzzer to explode into life!
Well thats exactly what happened just before first light and the biggest common in the net lay looking back at me. A phone call to Mike who was fishing in the area secured me a photo and things were off to a great start!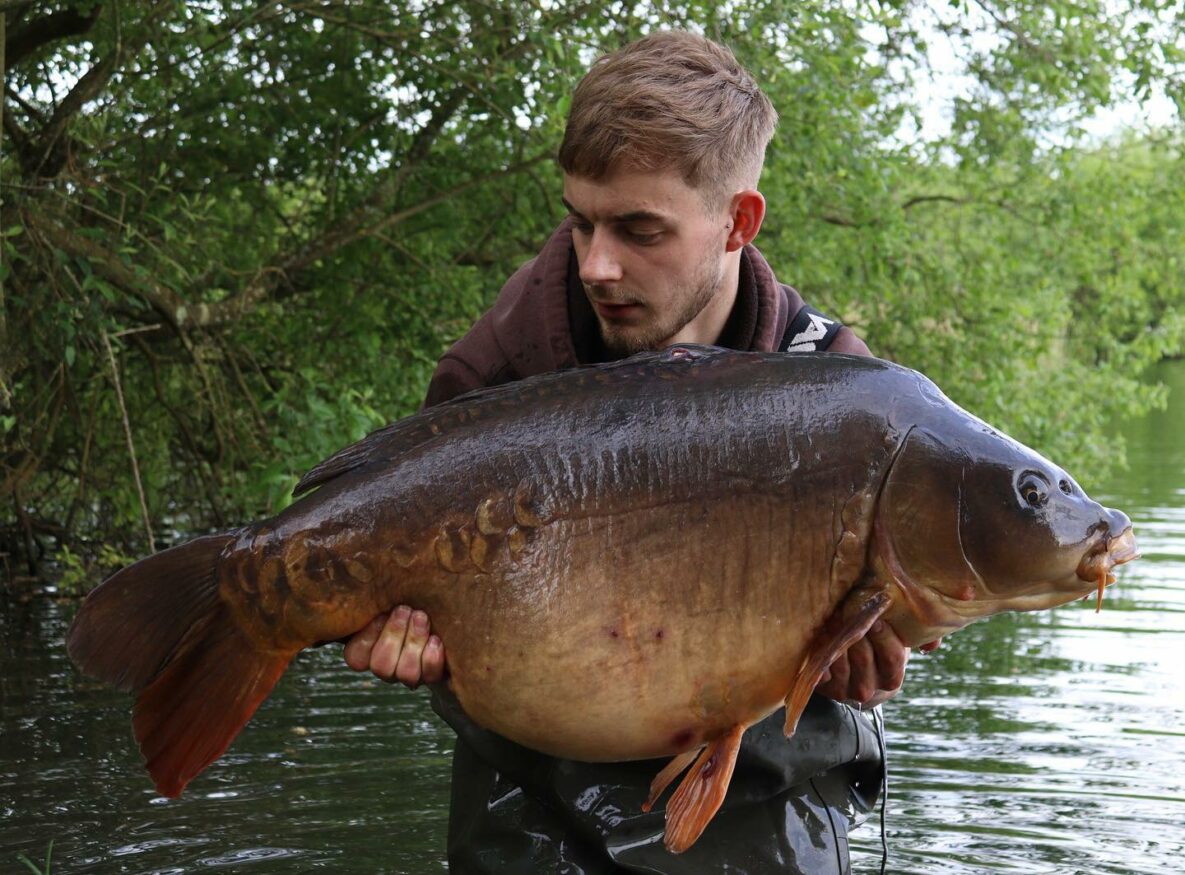 Confidence was High
Another Five Bites - Silver Scale
Confidence levels rocketed after that first night result as you'd expect, so I couldn't wait to get back and press repeat. Tactics and bait clearly worked so it was a simple case of finishing work and getting the rods out on the area as often as I could.
Over the next four nights I caught another 5 lovely carp, including another one of my target fish, a carp called silver scale at 39lb 4oz. Everything was working perfectly apart from my energy levels, the work nights certainly deprive you of sleep thats for sure!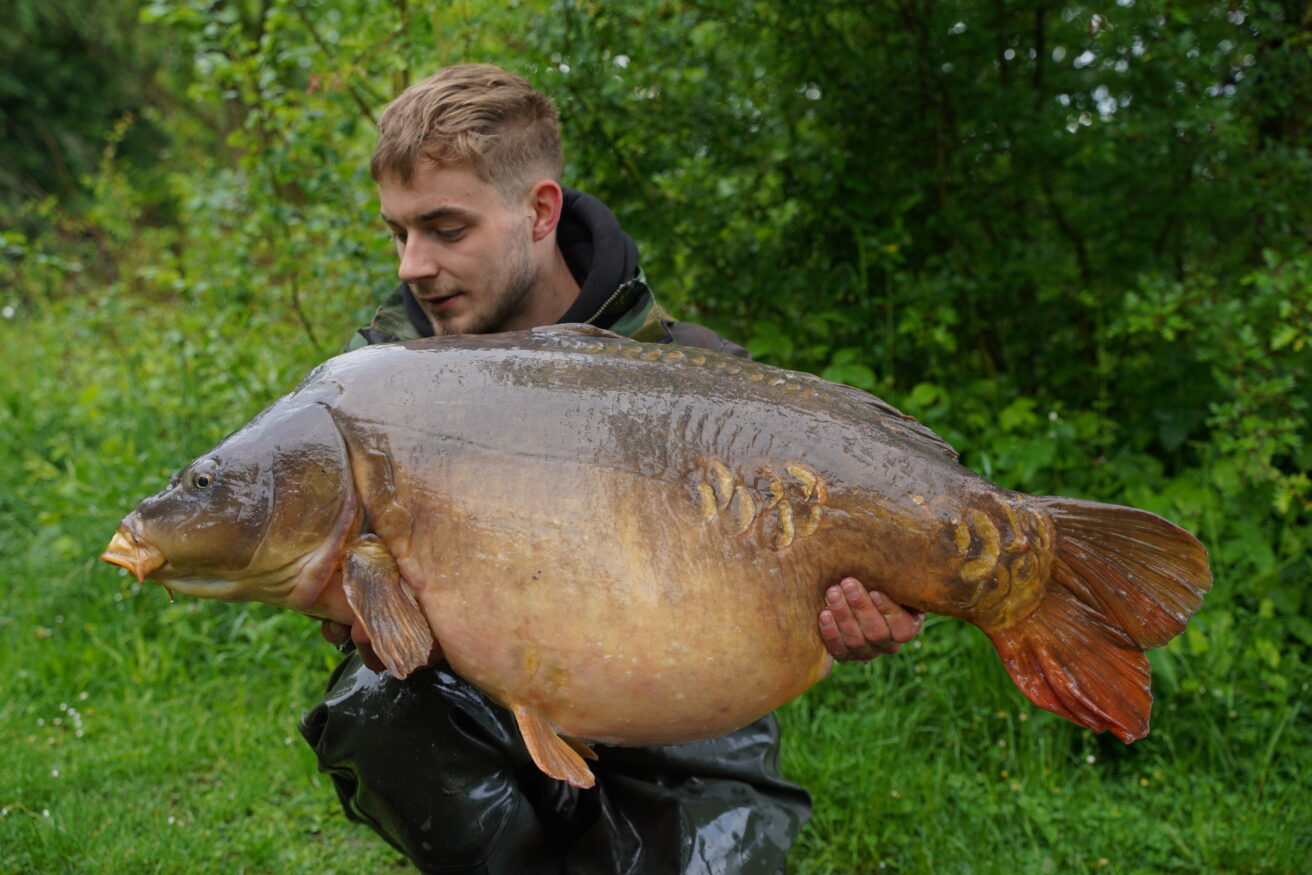 Something Special
Crinkle Tail - A New PB
I was now a few weeks into my plan of work nights and the weather had completely changed, for the better I must add. However fishing under a leaky brolly all night with thunder and lighting wasn't much fun. I managed next to no sleep and by this point I was a bit burnt out. In the back of my mind I thought to myself what the hell am I doing fishing in thunder and lightening. A couple hours passed and just on first light my right hand rod was away, a slow steady battle lasted only a few moments but I was blown away by what was in my net. All the hard graft, long wet nights, baiting and early mornings were worth while as this fish was mega.
A new PB for me and a massive achievement in my angling a fish called crinkle tale at 46lb 8oz. In all the excitement I messaged Mike at 4am and soon after he was in the car, heading my way with the camera and a handshake.
Mike lent me a helping hand with this colossal carp, taking some immense photographs and some video footage. We chatted and laughed with a brew and it's a morning I'l never forget. Theses few hard nights angling made me remember why I go, the effort is always given, you can't predict what will happen but sometimes things all fall into place and dreams come true.